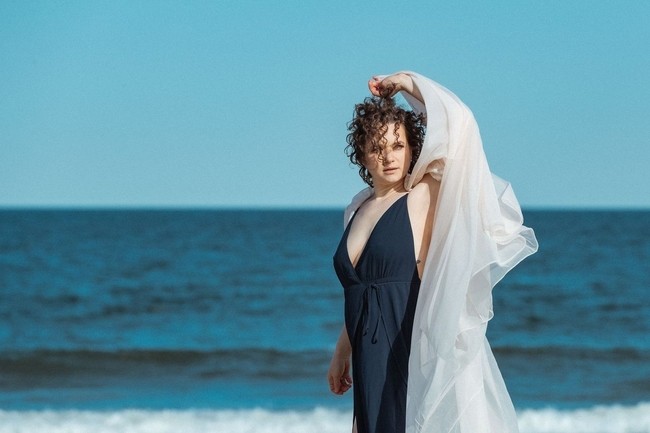 Americana/folk singer-songwriter Katie Callahan sat down recently with @skopemag to talk about her music and stunning new album, "The Water Comes Back" (out now). Here's part one of a two-part feature.
@skopemag: Hi, Katie! Tell us about your new album, "The Water Comes Back."
Katie: This album feels like a real-time record of my insides over the last few years. I was working with events and experiences as they happened: the fallout of the election of 2016, the pandemic, leaving the church after a lifetime of worship leading, claiming a feminine strength and identity I didn't know I had. I got to do all of that while working with members of my forever-favorite band, Jars of Clay, which was the most incredible icing on that cake.
@skopemag: How have the places you've lived played a part in your music?
Katie: I grew up in Hawaii because my dad was in the military, and I live in Baltimore almost by accident, a consequence of accepting a scholarship to college (proud Goucher Gopher over here), marrying very young, and graduating into a recession. Hawaii is where I learned to make music. Baltimore has been a landing place. I have all these roots all over the place. I've been very lucky to land here in a city where there's space for so many kinds of people, very lucky to have grown up in Hawaii and caught a glimpse of a wider world and culture and generosity there, but both homes are borrowed homes. I don't feel honest claiming either as "mine."
But that lack of place specificity gives space for me to let music take me to different, wider genres like folk and Americana, which are really at the heart of what I've always done. The Americana genre — and I love that Brandi Carlile described it as the "island of misfit toys" — has given me so much freedom and reminds me that I'm "from" a lot of different places and also am part of a bigger tradition.
@skopemag: Check back next week for part two of our chat with Katie!