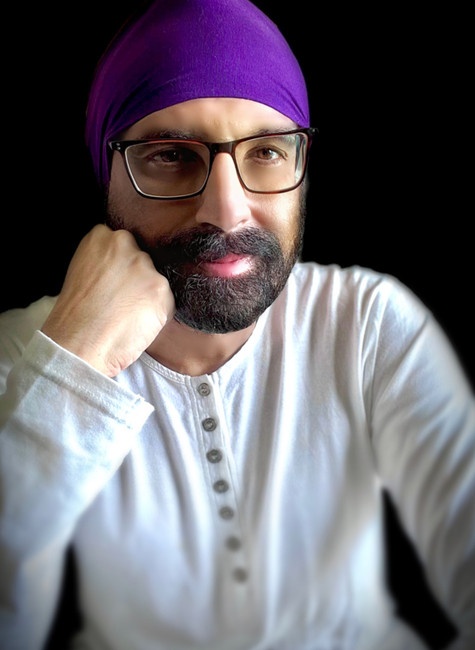 "Hurry" is one of the best adult contemporary songs in recent memory. It's a surprising development for Vineet, an artist who hasn't tried out this form before, but perhaps it shouldn't be. Vineet has made much of his growing reputation on an ability to inhabit multiple genres without ever hitting a false note. People who have been following him for a while may long for him to settle down into a more identifiable groove or perhaps release an EP or full-length collection of songs, but they definitely won't quibble about the song's merits. "Hurry" is a stylish and emotionally affecting musical work that holds up under repeated listens.
His voice explores many facets of its range with memorably good results. Vineet is as effective occupying upper registers as lower with his voice and the varying tone is fitting. Breakups travel through a wide assortment of emotions. He opts for applying only a smattering of effects to his voice and this decision raises the song even higher.
Many listeners will love how he threads the song's strands together so well. "Hurry" doesn't sound composed as much as it sounds like it blossomed into being fully formed. He benefits from a small number of double-tracked vocals, especially around the chorus, and wisely chooses to frame his voice in an unadorned way. It's certainly powerful enough to carry it without gimmicky.
The likely pre-programmed nature of his musical backing isn't any drawback. Diffuse percussion may bother some listeners, but there's a reason. He doesn't clutter the song with overactive drumming that pivots our attention from where Vineet wants it – on his voice and lyrics. The words are, arguably, his best yet. Each line has terse economy reflective of the moment's emotional pressures and it doesn't waste listener's time with any sideshows.
Vineet, instead, delivers a condensed and satisfying musical experience. It has synthesized guitar present during the track as well but the spartan efficiency of the song means the music never achieves the same primacy as the lyrics and singing. This isn't a slight against the release. It's fine music that serves its purpose and never sounds like an afterthought.
One of the biggest reasons why Vineet's music has enjoyed the global and indie chart success coming its way is because of his charisma. It touches every area of his music. He understands, as well, that the best songs are complete packages rather than dominated by a single presence. He's the clear focus of this and other songs, but you always hear him shaping his performance around the music rather than imposing his will.
He's experienced a banner 2021 and there's no reason to believe 2022 won't be any different. Vineet's confidence seems to grow with each new release and there doesn't seem to be anything outside his wheelhouse; the only uncertainty is which direction he'll turn next. "Hurry" is one of his most compelling turns yet and it's difficult to imagine that it won't net him many new fans. His appeal remains as strong as ever.