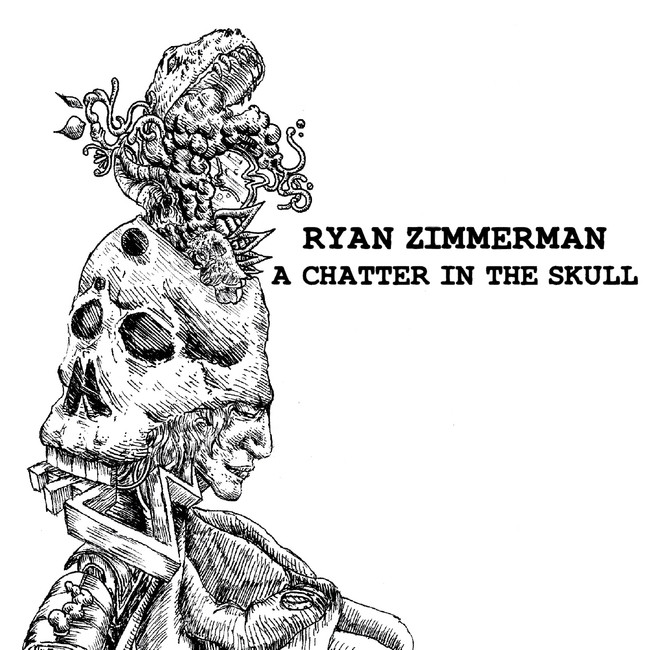 1. First off, tell us a bit about yourself. Who is Ryan Zimmerman the person and the musician?
I am a guitar player, singer and songwriter from the southern coast of the great state of New Jersey. I would like to think my songs reflect that. Roots Rock, Americana, some groove and improvisation. A big melting pot just like New Jersey. I like to play loud and soft, cohesive and loose, funky and straight forward. I try to be the best person I can be musically and with the people I choose to surround myself with. I like giving just as much as taking. I like working just as much as I like playing.
2. What's the journey been like from when you started as a musician to now?
Blurry? I started playing music when I was young. I started on saxophone in the second grade. I picked up the guitar when I was about 12 or 13. Besides some friends teaching me a thing or two I pretty much taught myself. I never liked lessons or school or any of that. I like figuring things out on my own, I've always taken the road less traveled and learned the hard way. I worked in restaurants for years convincing the managers to let me play.
Great marketing opportunities when you're bartending. With that being said it's been a long hard road but I'm ok with it. It's made me resilient and appreciate what I have and continue to do.
3. As a full-time musician, what are some of the things that keep you inspired night in and night out on the road? What are some of your motivators?
Listening to music, trying to absorb the present and write about it. On the road I like to visit museums. I love museums. It's so inspiring to be surrounded by amazing world class works of art. Just that alone moves me. I like to use the PMA (positive mental attitude) frame of mind as I shuffle forward. I keep the invisible talisman in my head turned toward it all the time.
4. Let's hear about your new EP, A Chatter In the Skull. What's the backstory behind the songs and some of the message you wanted the audience to draw from it?
The first song on the EP "The Ebright Azimuth" I wrote over COVID lockdown and is probably my favourite of the bunch. There's some mysticism to the song but if you research it and use your imagination you can probably figure out what it's about. The last song "This Happens Every Night" was also written in that time frame. I wrote those lyrics spontaneously on my phone and paired them with a very old riff I had in my arsenal for some time and was wanting to get out. "Nightclubs in Heaven " is also an older song I've been wanting to get out. It's about an old girlfriend and nightclubs and good lighting. The song "Winter Rental" is kinda my take on life at the jersey shore in the off season. Cold, sad, trying to get by, seeing the struggles of blue collar people living here. My good friend Pete Steinkopf from The Bouncing Souls helped produce and engineered the album. He's the absolute best to work with.
5. I'm sure 2020, and probably much of early 2021, was a bit of down time for you as far as touring like it was for everyone else. But are there any upcoming shows we should know about?
So, i just got back of my first major run after the pandemic. I made my way out to Colorado and back hitting Fort Wayne, Indianaploslis, Noblesville, Denver, Colorado Springs, St. Luis, Chicago and Detroit and it was honestly one of the best tours ive ever did. I'll be up in New England at the end of October playing in Burlington, VT and Biddeford, ME and im excited about those shows. I have some local NJ shows around halloween solo and with my band Catcha Fish. I always love playing with those guys. Late Novemeber Im heading to North and South Carolina and I have a residency lined up in Key West for January.
6. Any last words / anything you'd like to share with the readers?
Thanks so much for the continued supoort. Hope to see you at a show and keep an eye out for all the things Zimmerman Productions has in store.