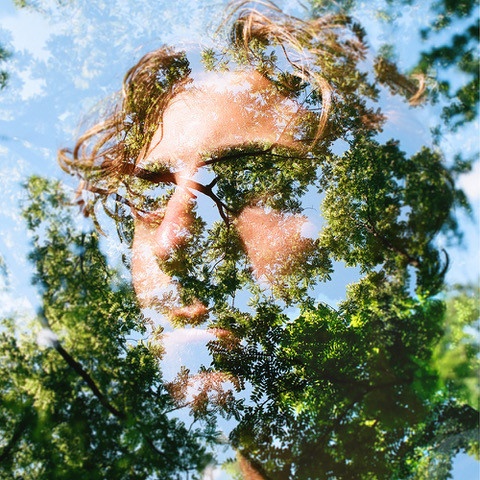 Luka James has just released his highly anticipated new music video for his latest single "Hazy Dreams" which is now available worldwide.  
The music video Hazy Dreams is directed by musician Luka James and stars the actress Morgana Van Peebles (Superstition, PsyFi) 
Intermixing super 8mm footage from their time during quarantine with digital footage from cinematographer Jackie Bao, Hazy Dreams dances between the conscious and subconscious realms. Elaborate sets in nature and nostalgic film footage ease the viewer into a familiarly seductive dream state. 
"Movies like 'An American Werewolf in London,' inspired us to build little bedroom sets in the forest of Ithaca and Los Angeles. It was wonderful to elevate intimate moments from quarantine using super 8mm we had shot together during various adventures. We spent a year gathering footage of natural compositions we loved. We finally finished shooting with a dance piece shot in digital to tie the worlds together. – Luka 
The music video is a year-long creation of curiosity, wonderment, conflict and love.  
About Luka James 
Luka is a singer songwriter who grew up in Greenwich Village, New York. With hypnotic/emotive vocal layers, Luka produces heart filled songs offering cathartic release from complex internal monologues. Inspired by evocative vocalists like James Blake, Steve Winwood, Moses Sumney, Jordan Rakei and Janis Joplin, and Kelsey Lu Luka's captivating sounds conjure bliss amongst shared feelings of euphoria, pain and sadness. 
Watch the "Hazy Dreams" music video here:
Stream "Hazy Dreams" by Luka James on Spotify here:
https://open.spotify.com/album/1S5ozHxJZWBkrTXfLSYYrd?si=pHBFBjhwSG-I22rwXEQ3hg&dl_branch=1
Follow Luka James on Social Media:
Instagram: https://www.instagram.com/lukajames_/
Facebook: https://www.facebook.com/LukaJamesMusica
Tik Tok: https://www.tiktok.com/@lukajames_