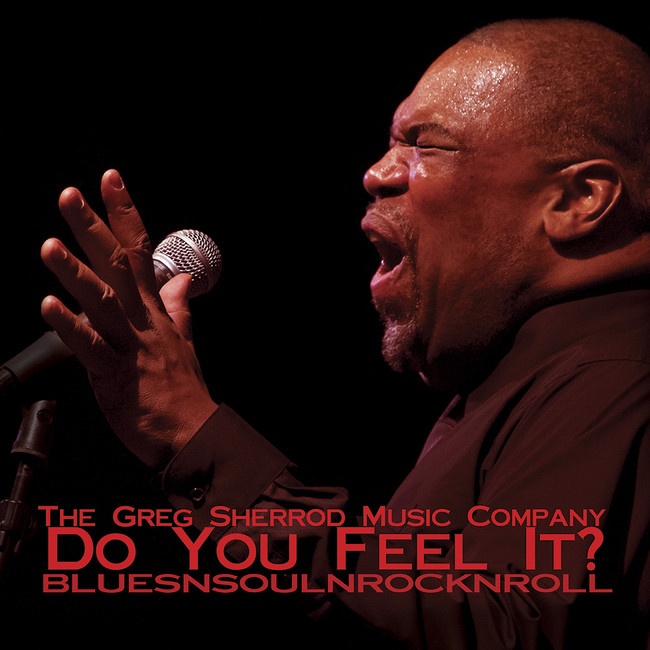 Right away as soon as I hit play on this new release by The Greg Sherrod Music Company I am receiving an overload of energy coming from Greg Sherrod. Greg's enthusiasm on this record is enjoyable to hear and so the answer to the question 'Do You Feel It' is a resounding YES! The Greg Sherrod Music Company knocks it out of the park with their latest album and I have to say I am really feelin' it!
'Do You Feel It' starts with a song called "Rockstar" proving that Greg Sherrod is in a league of his own. This track has a funky rock groove and fun atmosphere where The Greg Sherrod Music Company is putting on one hell of a jam session. Next, the audience will detect an enticing flavor and delectable hook on "Cake (Angel Food)". Grab a slice and fully consume this scrumptious "Cake" where Greg Sherrod convinces us all that you can, in fact, "have your cake and eat it too". Get ready to get pumped up on the title track, "Do You Feel It", where the infectious beat & melody will suck you right in. The Greg Sherrod Music Company depicts the "Perfect Day" with a sunny sound, pleasant vibes and notes that are just right. "Perfect Day" has that "Saturday in the Park" feel, which was a song made famous by the one and only Chicago. Moving along, The Greg Sherrod Music Company is putting things in perspective with a blunt dose of reality on "Gangster". Greg Sherrod & company are aiming high but the tempo is slow & steady, so take a shot with this number if you dare. "Gangster" is number one with a bullet in my book and Greg Sherrod expresses that "we're all gangsters". Track six, "Mercy", offers the listener that shiny, bright sensation and is sure to put a smile on your face and make your soul feel good. Next, Greg Sherrod is telling it like it is and not holding back one bit on "Cold Hard Facts". On track eight, "Cake (Devils Food)", The Greg Sherrod Music Company is on fire with this devilish mix that will instantly draw you in. 'Do You Feel It' ends with an easy-breezy song titled "I'm Pulling For You" that displays super sax playing and just an overall great production.
Greg Sherrod is a talented performer, songwriter and vocal coach widely known throughout the New England area and he decided to work with his two bands, The Black Sheep and The Get Down to help record the tracks on 'Do You Feel It'. Greg also included several of his vocal students to help in singing back up on this latest album. With elements of: rock and roll, soul, blues and even a little funkiness for good measure, I have a feeling that people will be buzzing big-time for 'Do You Feel It'.
https://thegregsherrodband.weebly.com/
By Jimmy Rae