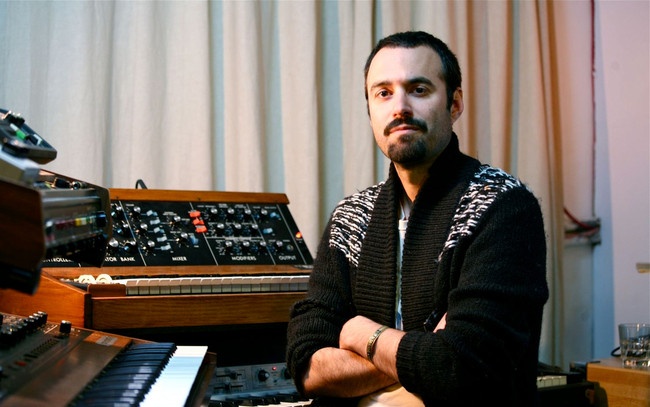 Equal parts vaporwave throwback and homage to the psychedelic pop cues of the early 70s, the visuals in the video for Franky Selector's "Ice Breaker" are perhaps as endearing a feature for the release as any of the actual music is, mostly because of how loud and outrageous the colorful depiction is even when presented at relatively modest tempo. Much like its source material, this is a video that lives on the outside of the mainstream and pleasurably leads us astray from conventions in the name of spreading an expressiveness becoming increasingly unique to the indie rock community. 
INSTAGRAM: https://www.instagram.com/frankyselector/?hl=en
Instrumentally, the swing in "Ice Breaker" is probably the sexiest component of the track, but it doesn't negate the influence of the melodic trappings on the front end of the mix at all. Contrarily, I like that the percussion is breaking off as sensuous a piece in this puzzle as any of the harmony-connecting entities in the arrangement are, namely because it's becoming such a rare sight to see in contemporary pop music. This is a single that lives in two realities at once, and whether you're calling it old school or not, it's hard to resist once it's cooking past the midway point in the track. 
Swagger is a theme in this song, but I don't think that it's so potent as to make the lyricism in "Ice Breaker" sound a little conceited or self-righteous. There's actually a touch of vulnerability introduced to the words just through the brutishness of the bassline at the beginning of the track that really balances out the cocky vibe of the instrumentation in the background behind the vocal in the latter half, alluding to a multidimensionality I hear less and less of on the pop charts in 2021. This is white-hot and intellectually stimulating. 
https://open.spotify.com/track/2fcpLzOz8OP7ug7m4BaFwg
"Ice Breaker" is yet another quality cut from a well-respected player in Franky Selector who has been steadily climbing from obscurity to the elite stage in his scene and finally hit a real classic out of the park with last year's Never Better LP. That album was a real turning point for this player, as was its lead single "She's so Carefree," but if we're breaking down its entire tracklist brick by brick, I don't know that you'll find a more exotic cornerstone than you will in "Ice Breaker" this August. It's a personal favorite of mine, and reason enough to have faith in Franky Selector. 
Gwen Waggoner