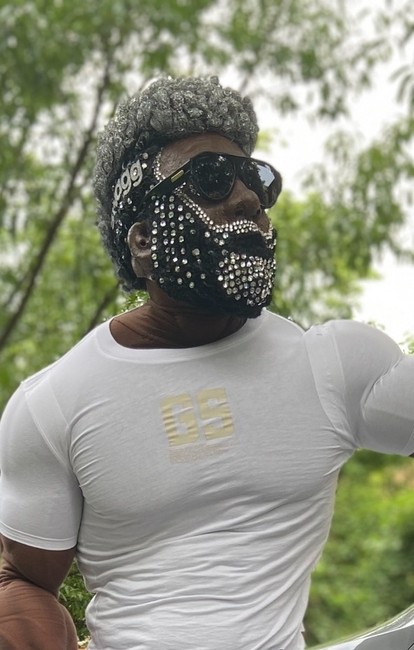 Michael Bost, also known as "S.W.A.G.G. Black from the Planet Swagola," is an entrepreneur, executive producer, youth advocate, and founder of the S.W.A.G.G. Productions. The Acronym SWAGG, stands for "Smart, While Attaining Great Goals." His prominence in Anti-Bullying, Anti-Violence + Anti-Drug, Anti-Obesity, Mental Health Initiatives, and a COVID-19 Community Vaccine Confidence Ambassador has earned him several, certificates, and recognition of community service in his hometown, Washington, D.C.
To further his vision, S.W.A.G.G. BLACK launched a D.C. 501C (3) community-based non-profit organization that conducts DMV area-wide and national workshops using the superhero character "S.W.A.G.G. Black" via a "hands-on" interactive motivational curriculum to reduce bullying and promote healthy bodies/healthy minds (obesity/mental health) among school-aged children and their parents.
S.W.A.G.G. Black's primary target population are inner-city youth in the most impoverished, neglected, and crime-plagued communities, where solution-based learning is often overlooked or has previously been unsuccessful. The workshop successfully platforms music, comedy, theater, production, and interactive role-play activities to ensure safer neighborhoods and more positive learning environments.
S.W.A.G.G Black's music is currently featured on various music outlets such as Spotify, Pandora etc. Mr. Bost loves playing the role of his character and has a passion for entertainment. He feels that S.W.A.G.G Black is his alter-ego!
https://www.facebook.com/michael.bost.507