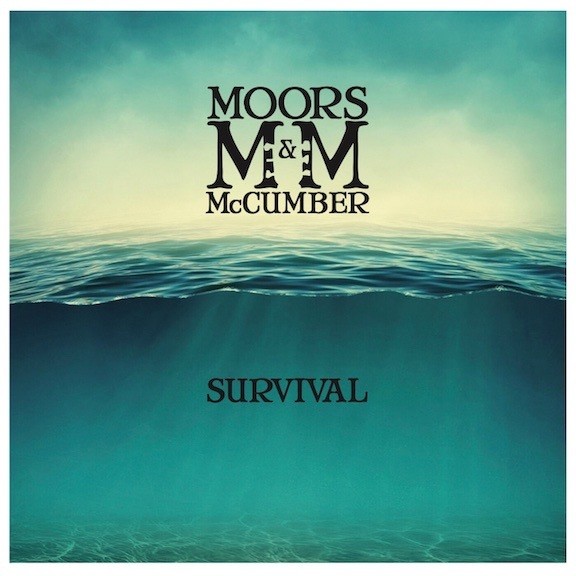 One song in particular immediately stands out on Moors & McCumber's Survival album. It asks a very spiritual question, "What Would Love Do Now." When life gets tough, this is many times the last question on our lips. We're more apt to ask what revenge would do, whenever we're wronged. We might query, 'What would a quitter do, when all the odds are stacked against me?' Love is doing the right thing, period. Not just what's the right thing for me, or the right thing for me to get even. Or even the right thing when surrender seems like the only response we can muster. Although Moors & McCumber are both strong singers, and all ten of these tracks feature wonderful vocals. It's not just a pretty sounding record, though, because these singer/songwriters also have a lot on their minds.
Spotify Album Pre-Save:
Survival Pre-Save – https://distrokid.com/hyperfollow/moorsandmccumber/survival
Apple Music Pre-view:
https://music.apple.com/us/album/survival/1570643641
The album's title track takes on deeper meaning when considering the recent pandemic. Most of us only think of survival as being able to get over a heartbreak, getting by after failing an exam or moving on after losing a job. With the recent pandemic, however, many lost their lives to a virus. At a few recent concerts, artists said something to the effect that, 'Hey, you're all still here. We all survived.' Yes, as difficult as this might be to fathom, most of us dodged the biggest bullet of all – death. The very next song is called "I've Held On As Long As I Can." Do you see a theme here? It's impossible not to interpret these lyrics on a few levels. On the one hand, it's about basically getting by in life. Deeper than that, though, it's about getting through the enveloping darkness that came over our world of late — and exiting still in one piece.
Musically, Moors & McCumber fill this album with appealing folk-rock sounds. "Tear Down The Walls," for instance, is colored by strings and harmonica, and leans toward folk-chamber-pop, to coin a genre. "Sugar In The Blood" begins with loud electric guitar, and then works in persistent banjo. It includes the line, "No holy water gonna wash these hands." The song carries with it a spooky mood. It rolls to a gospel, call and response format, even though it sounds more like an ominous Appalachian mountain gospel song, which wouldn't fit well in most any church.
One of the album's more encouraging songs is "There's Always Something," which speaks to someone who always has something holding him/her back from "just diving in." Isn't that the truth, though? One thing most of us are all too good at is making excuses. We can think of a million reasons why we won't give it our all. What if we threw away these excuses? What if we went all out and chased our dreams? Who knows, we might reach a breakthrough that changes our lives forever – and for the better. This one features wonderfully stacked vocals that give it a gentle, Beach Boys vibe.
https://www.instagram.com/moorsandmccumber
Although created during a pandemic, Moors & McCumber has found a way to find slivers of light during a dark time. Survival is as smart as it is pretty, too. If you love the great singing of memorable lyrics, this is the album for you.
-Dan MacIntosh