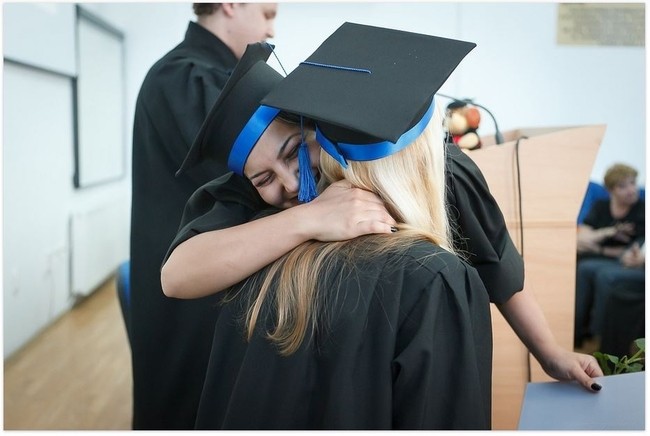 Whether you're still serving in the armed forces or you're a veteran using the Post-9/11 GI Bill, you may have questions about what educational choices make sense. This post considers the four educational choices you need to make after your service. Because some colleges offer the opportunity to transfer college credits for military service, you may receive a head-start in graduating from college. Here are four steps towards maximizing the number of college credits you may receive for your military experience:
Start by Requesting Your Joint Service Transcript
Members of the U.S. armed forces, including the Navy, Army, Coast Guard, and Marine Corps (on active duty or in the reserves) must contain the Defense Department obtain a Joint Services Transcript (JST). This transcription offers a recap of professional military education, armed forces training, and occupational experiences in plain language.
The college or university of your choice then translates this experience to credit towards courses offered under their curriculum. As of this writing, JSTs are accepted by 2,300+ institutions of higher learning. Your JST isn't only needed to apply to college. It may be useful in validating your career experience to a prospective employer, too. Your JST includes:
College test scores, e.g. CLEP, Excelsior, DSST, ACT/PEP, and NCPACE.

Full descriptions, credit recommendations, and skill levels within the military occupations.

American Council on Education (ACE) courses that haven't been evaluated for college credit.

ACE-evaluated coursework (including credit recommendations and course descriptions) completed.
Order Your Transcript
Visit the Joint Services Transcript site to create an account. Then click on the transcript link to view, save, or print your online unofficial (free) transcript. You may elect to have your official JST transcript sent to the college of your choice. If you're a member of the Air Force, contact the Community College of the Air Force (CCAF) to obtain your transcript. You may request an official transcript from the CCAF online transcript system.
If you've taken previous courses at a community college, university, or online colleges for the military, obtain your official transcripts for those completed courses. Ask the college or university to evaluate credits before enrollment to save time and money.
Online Colleges for the Military
Online colleges and programs for the military promote lifelong learning. Whether you're active duty or a veteran, flexible online colleges for military members help you go wherever life takes you. Choose an online program that's focused on active military and veterans to get started with their education benefits.
Select a Course of Study
Choose a major as soon as you can. The sooner you get started in your new program, the better. Your college program is the beginning of a new civilian career that will allow you to realize personal goals and dreams. Consider strengths and interests to choose a degree program.
Some careers more easily align with your previous military experience, including:
Medicine and Health Care

Education

Criminal Justice

Computer Science or Information Technology

Business
Realize that the benefits from the GI Bill can help you follow your dreams. Consider your interests, including things you most enjoy doing, as well as the things you're good at.
Choose a College
The choice of your college or university may be as important as your major. Do your homework before making the decision. The alumni network of your school can facilitate your ability to find the best new job after military service.
Many schools self-advertised as veteran-friendly attract a modest number of veterans. Ask the school's admissions office about the veterans who've graduated from the school. Review the college's scorecard at the Department of Education. Consider the college tuition costs, average amount the graduate borrows, loan default rates, graduation rates, and employment rates.