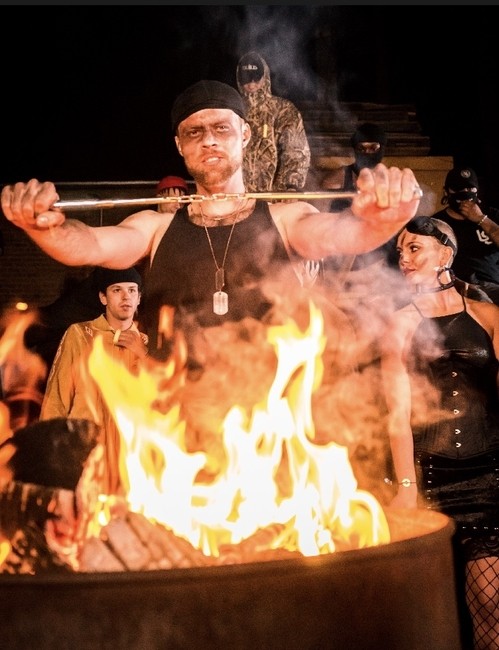 Suburban Noize Records and Regime Music Group are proud to announce the signing of Salty Brasi. The New York-based emcee is the latest artist to join the active roster of the newly reformed California label that brought fans hip-hop classics from Madchild, Saigon, Glasses Malone and La Coka Nostra.
"I'm honored to be joining forces with a legendary label like Suburban Noize Records," added Brasi. "I believe this is the right partnership to take my career to the next level. If you wake up to your girl playing Salty in the kitchen & scrambling eggs, don't be surprised. I'm coming for the top spot."
Salty Brasi's new single "Warrior," produced by Dungeon Destroyah, is his first release under the new label deal. The track also features Arizona rapper Dela Preme, and you can watch the video online at
The Dylan Toon directed video paints a dark picture of Brasi's humble upbringing in Gary, Indiana, which was once dubbed 'The Most Miserable City In America' due to its high unemployment rate, declining population, and vast number of abandoned buildings. Inspired by the murder of a close friend, "Warrior" provided an outlet for Brasi to express his pain and anger in a positive way.