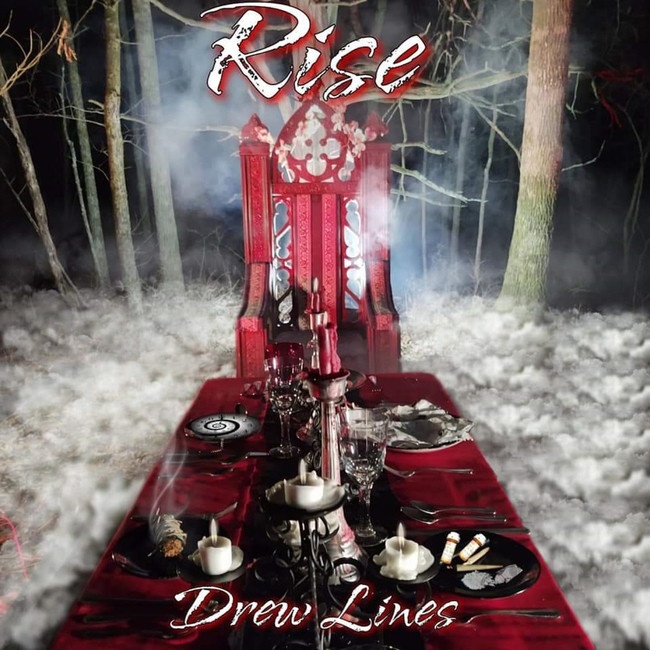 Drew Lines is a nationally-recording hip-hop artist who is dropping a hot, new single called "Rise". "Rise" features Clio Cadence who brings a sort of Pop/Goth vocal twist to the track and adds an element of mystique to the whole set. Drew Lines is from Green Bay, Wisconsin and writing is in his blood!
Drew has been writing since he was 13 with over 500 poems written and some being published and highly recognized. This new song Drew Lines has penned is a real banger and ready to set the air waves on fire! With the help of Cleo Cadence, Drew Lines has a real hit on his hands with "Rise".
As soon as I hit play, I am hit with an incredibly fresh sound and blazin' beats. "Rise" will make you clap your hands and snap your fingers from beginning to end. Catchy elements are hitting the listener from all directions, so prepare yourself for one hell of a ride. Drew Lines has a way of drawing you in with super, slick rhymes and beyond cool audio effects. Drew exhibits a fab flow and I consider him a rap fiend attacking the mic with mad MC skills. Add in Cleo Cadence's alluring voice and you have yourself a new jam to add to your list. "Rise" will excite your eardrums and get you all pumped up thanks to the man with a pen and a pad, Drew Lines.
"Rise" can be found on major streaming platforms and can be heard on select radio stations in the US and Canada.
You can also SKOPE out the official music video for "Rise" right here: https://www.youtube.com/watch?v=w6Mb6bTjSiQ.
Drew Lines is currently working on his debut album with multi-platinum producer Malcolm Springer and Award-winning producer Scott Wilson at the House of Blues Studio in Nashville. Now with Stryker Records, things are looking UP for Drew Lines, so be sure to give "Rise" a spin or two. "Rise" now and "Rise" forever; Drew Lines is the real deal and here to stay!
https://www.facebook.com/realDrewLines/
By Jimmy Rae