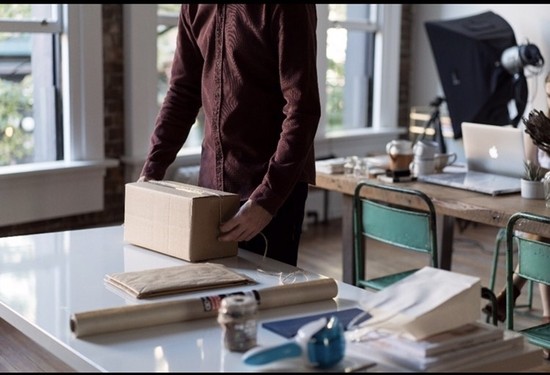 What is Amazon FBA & How to Get Started?
Amazon has seen a lot of growth in recent years. It was very different in 2006 to sell a product. The business model and strategy of a seller have changed over time.
Amazon knew the problems that customers and sellers faced when shipping shipments back in those days. The company set out to solve these problems and improve its efficiency. It launched FBA (Fulfilled by Amazon) on September 19, 2006.
If you are a beginner on the Amazon, you can visit this site to start your journey.
If you are a beginner seller on the Amazon marketplace, then you must be confused about what Amazon FBA is and why you should choose it. Don't worry, in this article, I am going to take you through a quick introduction to Amazon FBA, or Fulfillment By Amazon and its benefits. Pay close attention, because if you are starting out on Amazon eCommerce, then Fulfillment by Amazon is one of the best business solutions for you. It will take care of inventory storage, inventory management, and order processing. So, you can scale your business using Amazon FBA and maybe even expand your business to Retail Arbitrage, Private Label, and more!
Millions of businesses use Amazon to sell their products to millions of customers every year. Amazon has many business solutions to aid these sellers. Fulfillment by Amazon or FBA is one among them. Amazon FBA is very helpful for business owners who may not have the storage facility to keep all of their inventory, or the manpower to pack and ship each order. In FBA, Amazon will pick, pack and ship your products, they will manage your inventory storage, they will handle product return, and don't forget that customers prefer prime eligible sellers to get the benefits of fast shipping.
FBA, or Fulfillment By Amazon, is something you have probably heard of if you have ever sold items on Amazon. FBA was created so that online sellers could relax and let Amazon do the heavy lifting. Amazon's vast warehouses around the globe are now available to sellers. Amazon's hardworking staff would pack your orders and send them out. Amazon employees handle customer service when it comes to FBA.
If you are working on Amazon then you must be curious about the ways to make money on Amazon.
Visit this page
to boost your earnings 10X with the Amazon selling machine.
What is Amazon FBA?
Fulfillment by Amazon refers to the storage, packaging, and Shipping of orders and handling returns or exchanges. Effective, reliable ecommerce fulfillment delights customers. FBA lets you ship your products to Amazon fulfillment centers and they pick, pack and ship the products and offer customer service.
Fulfillment by Amazon (FBA) continues to gain popularity. It works in the same way as traditional ecommerce. Amazon stores your products and picks, packs, and ships them to you so that you don't have to fulfill each order individually.
How does Amazon FBA Works?
It is easy to apply for FBA:
The seller purchases the product and ships it to Amazon. Amazon will provide you with the contact information and address.
The products are stored at Amazon's fulfillment centre until a customer places an order. The price of storage varies depending on the size and volume of the product.
Amazon will take care of your order once it is placed. They also update your inventory.
Amazon packages and ships your order.
Amazon is an online retailer that provides customer service and monitors orders. Amazon also handles returns and refunds.
Amazon sends you your profit every two weeks.
FBA: 5 Steps to Get Started
Fulfillment by Amazon is a great way to reduce fulfillment headaches and scale your business.
Step 1: Register as an Amazon Seller
Register for an Amazon seller account and log in to Seller Central to create an FBA.
Step 2: Create Product Listings
After you have added your products to Amazon's catalogue, please indicate FBA inventory.
Step 3: Prepare your products.
You must prepare your product for safe and secure shipment to Amazon fulfillment centers according to Amazon packaging guidelines and shipping and routing requirements.
Step 4: Ship your product to Amazon
Make your shipping plan and print Amazon shipment ID labels. Then, send your shipments directly to Amazon fulfillment centers.
Step 5: Track and Send Your Shipment
Amazon FBA Benefits
1. Amazon's trusted customer service.
FBA uses Amazon's customer service network to handle customer queries, returns and refunds for FBA orders.
2. Cost-Effective
You only pay for what you use – Amazon store space and fulfill orders. Shipping costs are included in your fees. Amazon Prime Free Two-Day Shipping is available at no additional cost. There may be additional fees for selling on Amazon or other optional services.
3. Amazon Prime FREE Two-Day Shipping and FREE Shipping on All Products
Prime members get FREE 2-day shipping, and all Amazon.com customers receive free shipping on eligible orders. FBA allows you to list your products and receive free shipping. Prime logos are used to identify FBA-qualified listings. This lets customers know that Amazon takes care of packing, shipping, customer service, returns, and returns.
4. Buy Box Advantage
You are more likely than others to win the Buy Box if you have an Amazon FBA seller account and a professional seller account. This is why it is so important. Amazon sells more than 80% of its products through the simple yellow button at the product listing. The Buy Box is a powerful way to increase your sales.
Amazon FBA Drawbacks
After I've eloquently described Amazon FBA, let's move on to the disadvantages.
1. Inventory Management
When you are not involved in the sales process, it can be difficult to keep track of your inventory and determine what products you have. Amazon will lower your product's visibility and ranking if it is out of stock. This can often lead to lower sales. Sellers must regularly review their inventory reports to ensure they are on top of inventories.
2. Limited Branding
When you are not involved in the sales process, it can be difficult to keep track of your inventory and determine what products are available. Amazon will lower your product's visibility and ranking if it is out of stock. This can often lead to lower sales. Sellers must regularly review their inventory reports to ensure they are on top of inventories.
3. It is not free
FBA is ideal for small businesses that sell high-volume products. It might be more cost-effective to ship your products yourself if you plan on selling large quantities of products with low turnover.
To check the profitability of a product, you can use SellerApp's FBA profit calculator. FBA calculator is a vital tool for Amazon sellers to compare fulfillment methods and understand Amazon FBA fees. Amazon FBA calculator can also be used to calculate product profitability and determine if it is worth the effort.
Final Thoughts
Amazon FBA makes it easy for third-party sellers to start and grow online businesses. This allows sellers to integrate into the vast Amazon ecosystem seamlessly.
But most sellers aren't content with one fulfillment strategy. The product's size, demand and profitability should all play a role in your choice of fulfillment method.
Author Bio:
Arishekar is the Head of Marketing at SellerApp and specializes in digital marketing, in addition to website keyword optimization for search engines. His areas of expertise include enhancing the organic ranking of web pages on search engines with innovative SEO strategies and online promotions.