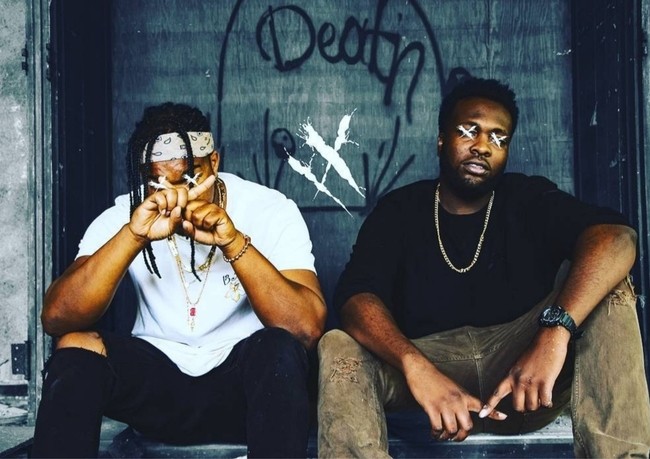 Cousins Brendan and Stephen Carter, better known by their monikers 'DoDi' and 'B Wxnda', have spent the last few years spreading their high energy messages about living wild and believing in yourself, through their love of hip hop.
The talent they both have is clear to anyone who listens to their music and as soon as they do, they're caught up in the whirlwind that is 'The Rxnaways'. Blending rap, rock and pop, the pair have an uncanny ability to sound familiar, yet completely new at the same time.
Influenced by artists like Big Sean and Rae Sremmurd, they have an energy that calls back to groups like 36Mafia and The Onyx. One of their major influences though, is someone that is so unique in a multitude of ways and someone who also came out of the Mid-West, the one and only Kanye. The inspiration is obvious, but not in the way that people may think, whilst musically you can hear it, it's the inner belief that artists like Kanye give. That rowdy energy is what gives the group an edge over others that might be classed as competition, an energy that is somewhat missing from hip hop right now and an energy that seems to be bred into artists from the STL.
The group has signed to Eminence Records, an independent Hip Hop and R&B label in the UK, believing it could be the perfect place for them to continue developing.
The pair have been working on new music and with positivity at the heart of everything they stand for and that "do what you wanna do, you've only got one life" attitude, The Rxnaways are ready to take over.
"When we drop, you'll step into the Rxnaway world. A world where the impossible is possible, the music hits hard and life is lived!".
The Rxnaways 'official' new single will be out soon via Eminence Records, but for now and as a surprise, the duo have decided to release a special new track to wet appetites.
'Famous Lowlife' is out on all major streaming services now.