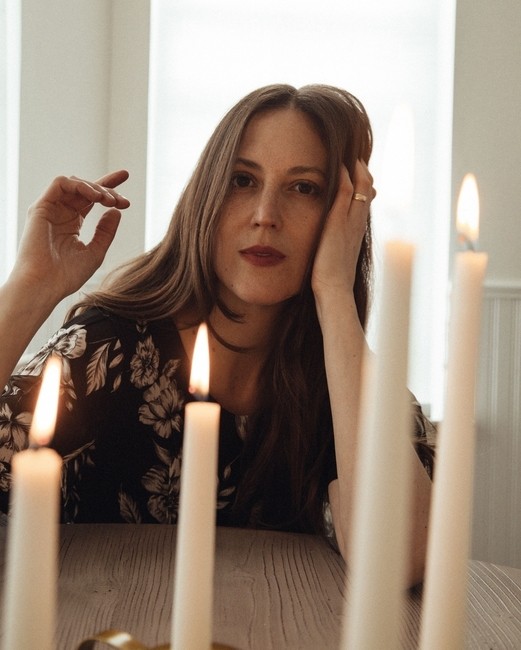 Daring to dream the impossible and surrounding the listener with an abundance of warmth, the new track "She's Come to Sing" emboldens us all. While the title might suggest that female empowerment is at its core, singer Brielle Brown opens the door wide open for interpretation and inclusivity. Equally beguiling is the song's music video, a Elysha Richman-choreographed masterpiece. Where music and lyrics move the listener, the "She's Come to Sing" visual interpretations seamlessly sew together the emotional strength we as a human body endured in the last year. The fluidity of "She's Come to Sing", both in audio and visual, proves just why Brown is one of music's most interesting and exciting artists on the scene today.
INSTAGRAM: https://www.instagram.com/briellebrown/
"She's Come to Sing", a single from Brown's EP The Well, is breathtaking. It's one of those songs that sounds best on a Sunday afternoon, but it is the morning song we need to hear every day. Brown sings with the gusto and artistry of a Broadway performer but falls more into mainstream radio. This is a song that pulled at my heartstrings and transported me to a place of reflection. I think what Brown is trying to convey to her audience is that when all the fear subsides, when all the fighting has ended, it's about love. The foundation of life and humanity must be love. It's that simple – right? She makes you think so, and Brown makes you believe. She has an intimacy running through the center of her voice.
Running beneath her perky and enlightened voice is a tip-toeing tempo. It's a riverbed of cello, violin and piano – an image perfectly paired to the modern dancers in the music video. Comprised of dancers from Project Dance Studio in Eatonton, New Jersey, the natural light comes through the windows as if angels from heaven were shining down. When the horn section plays, it adds a regal dab to the Chiaroscuro happening throughout the dance studio. On the surface, you might think it's just a group of young women dancing in pale colors, but their pointed toes, freeing arm circles and spins, combine to form a living, breathing painting. Their passion is almost tangible, with even the dancers in the background making their mark. It's full-feeling, with Brown's voice echoing and lingering in your ears for hours. She stays with you because of her talent. She stays with you because she's that good.
I also really enjoyed the subtle acoustic guitar work. It's not flashy – really none of "She' Come to Sing" is over-the-top. It's exactly where it needs to be. The modesty in Brown's voice and the almost delicate nature might have you feeling a certain way. After a few listens, this song struck me as being like the line from William Shakespeare's "A Midsummer Night's Dream" quote, "Though she be but little, she is fierce." Brown brings a wealth of fierceness to the listener and continues to make anyone feel as if they have the power in their hands – it all comes down to love.
Jennifer Munoz