From bass-thumping EDM gunfights to soulful melodies of a post-apocalypse, we've found 10 of the biggest music and video game collaborations for you to enjoy.
From bass-thumping EDM gunfights to soulful melodies of a post-apocalypse, we've found 10 of the biggest music and video game collaborations for you to enjoy.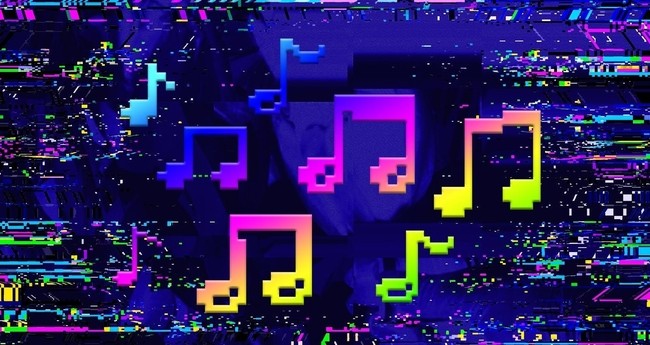 Video games and music have revolutionized digital entertainment around the world. Using state-of-the-art technology, ingenious innovations have allowed both of these industries to evolve simultaneously. Online gaming is the biggest global entertainment industry, digital concerts have grown in popularity, and award-winning music has been behind some of the greatest achievements in video game history. In no particular order, below you'll find 10 of the biggest music and video game collaborations in history.
Credit via The Michigan Daily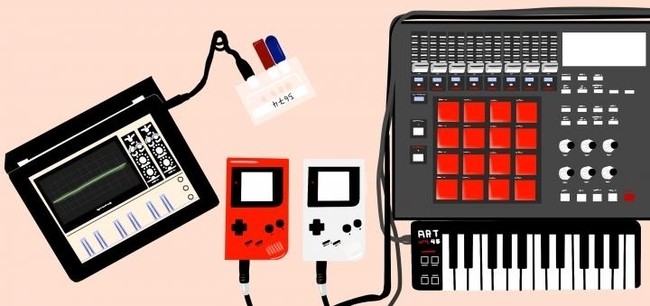 1. Fortnite – Marshmello and Travis Scott
Almost 400 million players have tried Epic Games' Fortnite Battle Royale. Arguably a pop culture behemoth at this point, Fortnite has become more than just a video game, and the gaming industry isn't the only market to have felt its expanding influence.
In 2019 EDM artist Marshmello held Fortnite's first-ever live concert, watched in-game by over 10 million viewers around the world. In 2020 rapper Travis Scott held his own virtual event, breaking Fortnite's previous record. Along with movie and comic book tie-ins, these groundbreaking public events have ensured that Fortnite remains the most popular video game played in 2021.
2. Doom: Eternal – Mick Gordon
The electronic rock of Doom Eternal doesn't just complement the gory visuals; Mick Gordon's signature music style is so intrinsic to its addictive gameplay, Doom's rebooted franchise simply wouldn't be as good without it.
After Doom 2016 won a multitude of awards, including the 2016 Game Awards Best Music category, id Software hired Mick Gordon for a second time to create 2020's Doom Eternal Original Soundtrack (OST). The soundtrack became a marketable selling point, helping Doom Eternal become one of the highest-selling games in history.
3. Star Wars Jedi: Fallen Order – The Hu
Lucasfilm and Electronic Arts, creators of Star Wars Jedi: Fallen Order, wanted a theme tune for their game that would be unique to Star Wars. When it comes to the most unique sounds in music, Mongolian throat singing probably ranks close to the top.
Mongolian rock band The Hu was signed on to work with Respawn Entertainment. This collaboration catapulted The Hu from rising success to meteoric fame. Originally written in Mongolian, The Hu's Suugan Essena (Fallen Order's main theme) was translated to a language created specifically for Star Wars.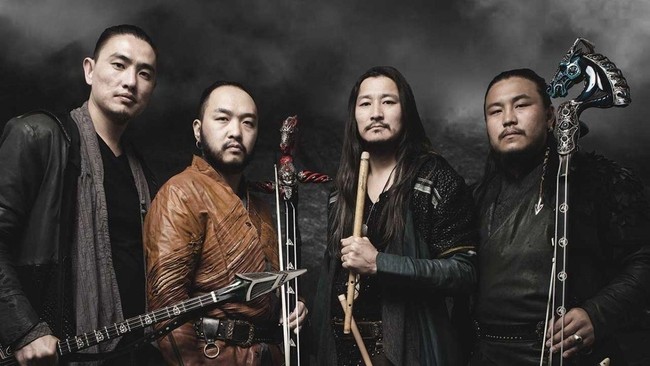 Credit via Louder
4. Syndicate – Skrillex
The early 2000s saw dubstep music gain significant exposure in video games, mainly due to one man in particular. From Far Cry 3's topical use of his hit single Make It Bun Dem, to Mortal Kombat's signature theme for their Reptile character, dubstep artist Skrillex is a prolific video game collaborator.
When a 2013 reboot of the 90's classic Syndicate was announced, Skrillex's composition was played in the announcement trailer and was also credited as Syndicate's main theme song. Used throughout the game's most climactic moments, the futuristic sounds of dubstep proved an ideal fit for Syndicate.
5. Square Enix – Various Artists
Square Enix owns several popular video game franchises, including the beloved Final Fantasy series, various Kingdom Hearts titles, and almost a dozen Dragon Quest games. Sporting numerous collaborations with chart-topping musicians, Square Enix's large selection of games holds several noteworthy musical partnerships.
Viral dubstep star Skrillex (for the second time in our list) created the theme song for Kingdom Hearts 3. Final Fantasy XV's theme, a cover of Stand By Me, was performed by chart-topping band Florence and the Machine. Final Fantasy Brave Exvius, Square Enix's mobile RPG, features Katy Perry's Immortal Flame, as well as a remix of Ariana Grande's Touch It. Square Enix went a step further than music in Brave Exvius' case, giving both female artists a playable character to represent them in-game.
6. League of Legends – Various Artists
League of Legends clearly understands how to invoke feelings in its players. Boasting an annual tournament viewed by over 100 million people, Riot Games has successfully introduced a new musical collaboration every year for almost a decade.
From Imagine Dragons' famous song Warrior, to completely virtual pop star groups like True Damage, Riot isn't afraid to expand the boundaries of collaboration. Amassing over a billion views on Youtube, their empowering partnerships have led to plenty of hit tracks such as Rise, Phoenix, Piercing Light, Legends Never Die and more.
7. Death Stranding – Various Artists
Timefall, Death Stranding's OST, has some serious artistic weight behind it. Featuring eight tracks covering an eclectic mix of genres, you're almost certain to recognize at least one of this record's famous artists.
Konami chose Chvrches for Death Stranding's self-titled main theme. Bring Me The Horizon has a track named Ludens. Alan Walker, Neighborhood, and a number of other well-known artists all combined their talent for this one-of-a-kind compilation.

Credit via Forbes
8. Watch Dogs: Legion – Stormzy
Seeking to recreate the gritty atmosphere of London, Ubisoft certainly did their research regarding underground pop culture. One name kept coming up when Watch Dogs: Legion needed an artist to capture the look they wanted; that name was Stormzy.
Stormzy is a British grime rapper who began his rise to fame in the London underground music scene. If that's not the perfect artist for a game about hacking and subterfuge, then I don't who is.
9. Destiny – Paul McCartney
Destiny has been voted as one of the best video game franchises in history. Featuring big-budget visuals and blockbuster action, soaring orchestral scores are integral to this space opera's dramatic storyline. The soundtrack for Destiny was co-authored by Bungie's Martin O'Donnell, with none other than rock icon Sir James Paul McCartney at his side.
When the world-famous bassist for The Beatles expressed interest in working on Destiny's music, O'Donnell and Bungie were more than happy to oblige. After launching their accolade-laden sci-fi shooter, Destiny's commercial success allowed Bungie to leave publishing giant Activision Blizzard, reclaiming its independent studio status.
10. Crysis 2 – Hans Zimmer
As the sequel to one of the most advanced action sci-fi games of its time, Crysis 2 had to set the bar for cinematic video game action. Developers at Crytek knew they needed a soundtrack that would synergize with the high-budget action, and roping in one of the most famous composers in Hollywood definitely helped.
That world-famous composer was Hans Zimmer; winner of over 30 film and music awards, including 11 Academy Awards. With first-class talent like Zimmer behind the curtain, Crysis 2 triumphantly blurred the line between video games and blockbuster action movies.