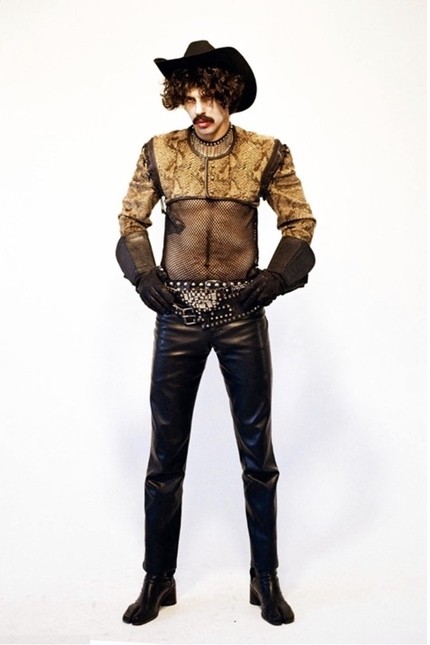 Introducing Stolen Nova and his incredible debut single and video for 'Vortex', out now.
Listen to 'Vortex' here: http://www.stolennova.com
'Vortex' is an infectious debut for Stolen Nova, the creative force that is Josh Landau. This funk-filled single has all the groove of Tame Impala, David Bowie, MGMT and Prince – all cited as influences for Stolen Nova and the killer instrumentation on the track. The psychedelic video for 'Vortex', created alongside renowned photographer and visual artist Nadia Lee Cohen, is inspired by Jamie Reid's collage art with its punk collage cut-outs of Nova hatching from an egg, flying a spaceship and being shocked in an electric chair. It's the perfect visual to match a single that will have you spiraling into a kaleidoscope of abstract pop art and vibrant style.
Speaking about 'Vortex', Josh says: "Vortex" started out as a single guitar riff, and originally was more of a fast rock song, somewhere in my comfort zone. After it echoed around in my head and the melody drove me crazy for some time, I re-approached it inspired by Prince and Funkadelic, that sort of groove and style, that's what I was feeling. It surprised me and that's when I got excited, and it felt like a fresh chapter. That chapter is Stolen Nova."