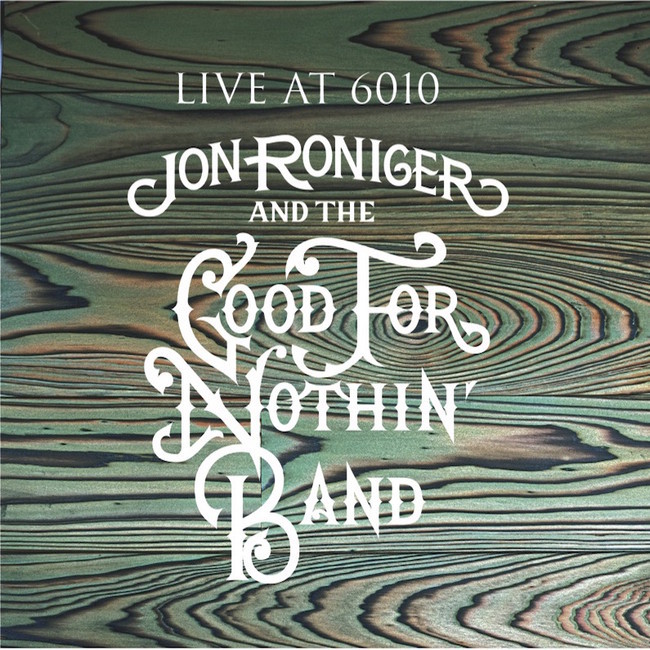 Jon Roniger and The Good For Nothin' Band chose one of the strangest times to release a live album. This 11-track release comes out right at the end of a pandemic, a time when there was little to no live music being performed anywhere. This exceptional band, though, is an exception to that rule, as Live at 5010 is a live and lively document of the group at their best.
The group's name (Good For Nothin' Band) marks it as one with a self-deprecating sense of humor. Then, two songs in, the act gives us "First Call For Alcohol," which turns the last call for drinks at the end of the night phrase on its head. Roniger's songs are strong and well written, but it's clear this band's music is focused on having a good time. The act may joke about how it's 'good for nothin',' but it's certainly good for a good time.
Listeners will also know this album was recorded during the covid pandemic from lyrics to a few of its songs. One track is called "New World Order," which speaks to many of the "new normal" rules we've been forced to adapt to by circumstances. Another one, "Love In The Time Of Corona," considers the trouble with finding romance during a pandemic. Although the song's title is a play on Gabriel García Márquez's famous novel, Love in the Time of Cholera, the song itself is playfully upbeat.
Stylistically, John Roniger and The Good For Nothin' Band is distinctly a New Orleans band. All these songs are accented with an active horn section. With this expansive instrumentation, Roniger's songs can touch upon various jazz styles, soul, rock and even a touch of ska. While Roniger has spent time in Nashville writing songs, it's clear his heart is staunchly in his New Orleans home. For example, one called "Regrets" shuffles along jauntily, with plenty of lively piano, percussion, and horns. When he sings, "Let's make some regrets tonight," he sounds exactly like that guy who has had too much to drink already and is hellbent on looking for trouble. This man can always forgive himself in the morning, right?
The group even applies reggae grooves with "Nothing Is Sacred." Although this is by no means a spiritual band, Roniger is at least perceptive enough to see sacredness as a disappearing part of modern life.
One downside to being such an instrumentally strong band, is that all the great music might make you miss some of Roniger better lyrical couplets. Yes, it's perfectly fine to listen to this album with your feet and shaking rump, but also do take the time to focus on Roniger's words, which are oftentimes smart and funny.
http://www.thegoodfornothinband.com/
With "Miss It By A Mile," Roniger somewhat admits to how, when he sings earlier about nothing being sacred, he's one of these non-sacred things. He doesn't expect to see heaven up in the sky when he dies because he's too busy partying down here on earth. One can question his eternal planning, but he sure sounds like he's having a good time right now on Earth.
For a good time, you don't need to make a call (as the old bathroom stall scribble says). Instead, just put this party time album on. It's a good time, from start to finish.
-Dan MacIntosh