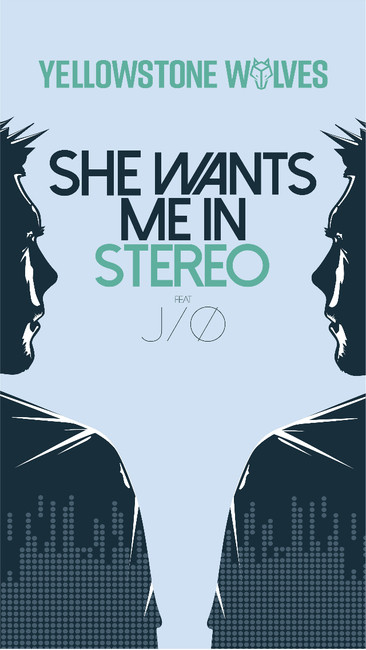 Yellowstone Wolves is a pop collaboration between Scotland and Germany, there are currently 5 Yellowstone Wolves. Paul, GI, Julius (J/Ø), Wiebke and Burak.
She Wants Me In Stereo, featuring J/Ø on vocals, is our first single, released on 09 July 2021. This memorable pop anthem will get you bouncing out of lockdown and into a hot open air summer. If you like Maroon 5, Jonas Brothers, Daft Punk, Lady Gaga DNCE, then this track is for YOU!
She Wants Me In Stereo was conceived in lockdown by bouncing song writing sessions between Scotland and Germany. The music was written in Scotland by Paul and Gi and the lyrics and vocals in Germany by Wiebke and J/Ø. The final mix was completed in Germany by Burak .. a very different recording and mixing process for all of us however we are now extremely proud of this track and the many others that will follow.
The track was mastered by Randy Merrill at Sterling Sound. Randy has mastered several very successful pop records for Adele, Ariana Grande, Harry Styles, Miley Cyrus and Taylor Swift.