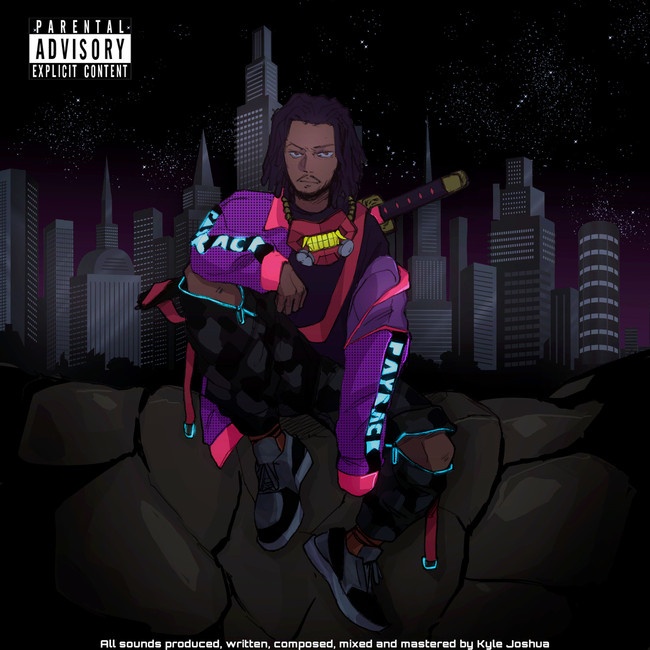 Kyle Joshua is a one-man wrecking crew as he fires off a hot, new album titled 'Payback'. Kyle is a man of many talents and proves it on the new release by being solely responsible for all 12 tracks on the record. Kyle Joshua produced, mixed, mastered, composed and wrote all of the music on 'Payback'. So, right out of the gates I am impressed with Kyle's ambition, business sense and independent spirit and now I can't wait to check out the album!
I have to say if you're a true bass head, then you will love this album because 'Payback' is full of deep-sounding bass that will rattle the windows. Whether you're cruising in your ride or bumpin' like there's no tomorrow, 'Payback' is an excellent choice. The bass master himself, Kyle Joshua comes in strong with a super smooth rhyme flow on "Why Would I?". Kyle emphatically confesses right from the start that "I do not know how to quit", so why the hell would he!? Track two, "Fortified", puts the bass on overdrive while Kyle Joshua attacks the mic with purpose. With lyrics like: "I had to find myself and my sound," the listener gets the sense that this Kyle Joshua is a real fighter who doesn't give up. With a chilled-out vibe in place, Kyle makes it clear that he has "gotta go overtime" on "Fortified". Prepare to snap your fingers to the blazin' beat and mindful lyrics on "Never Know" as Kyle Joshua proves he is one bad MC Blaster. One will be reminded to "keep the faith" on "Keep That Energy" where Kyle is digging deep from the soul. Track five, "Growth", Kyle is in the zone and bringin' the heat as a rhymin' machine where he professes "We only move forward." Next, Kyle delivers a solid performance on "Hold My Peace" where vocally he is on point. Track seven, "Best Days", is flowin' like the ocean as Kyle Joshua tells the people "Please don't interrupt my flow, I got an essay." Buckle up and cruise along with the "Smoking Crew" that gives off a laid back flavor. Track nine, "No Replay", emphasizes the importance of praying and that "This life doesn't give us no replays". Kyle is spittin' with ease on "We Gon Eat" and he is "ready to devour" the competition with one scrumptious hook. Track 11, "Exhausted", has a very special message instilled here that will definitely catch your attention and have you listening closely to what Kyle Joshua has to say. With flow for days, one will not grow tired of Kyle or his energizing song, "Exhausted". Kyle decides to go out with a "Pronto" bang that includes a fast & speedy finish to the album.
Overall, I was pleased with Kyle Joshua's efforts here on 'Payback' and I look forward to hearing more from this ambitious artist in the future. For now, enjoy Kyle Joshua's newest release and be sure to check out some cool music videos right here: https://www.youtube.com/channel/UCMQkJbC3YRy9YR7LaOoaiiA.
You can also stream the new album on all major platforms, so go get your 'Payback'!
https://www.instagram.com/kylejoshuaofficial/?hl=en
By Jimmy Rae (https://skopemag.com/?s=Jimmy+Rae)