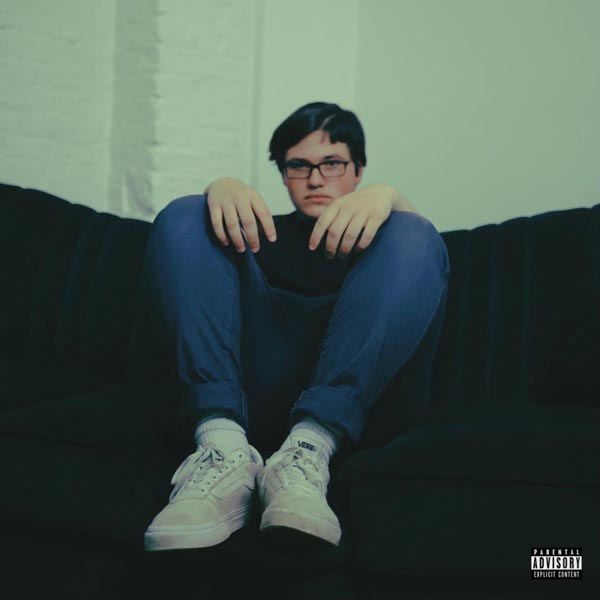 Robert Eberle opens his Where's My Mind? EP with the dental-esque "Novocaine," on which the singer/songwriter compares a lover's love to a numbing painkiller. His arrangement of the track is stripped down. There's plenty of piano and some guitar, but very little bass/bottom. The track sounds to feature multitracked Eberle vocals. It concludes with the unusual line: "Just like your favorite show/I'm seeing stars, don't you know." Just what that means, however, may only be clear to Eberle. Novocain may prevent hurt, and suffering caused by a dentist's drill, but only something like a slug to the head can make one feel like he/she is seeing stars. It's a trippy, mysterious way to open this five-track project.
Next, "Gone Goin'" features Eberle with Ben T, on a slightly jazzy (at least with the recording's guitar work) pop song. Lyrically, Eberle uses gas and gas station references to express how a woman is "running out of gas." Eberle even throws in a smart line about gas station roses. (There are few gifts sadder than gas station roses). Once again, the arrangement is sparse. There are also some keyboard sounds that feel like old school video game elements.
The release's title track is harmony vocal-centric, beginning with some especially nice singing. After this singing section, though, one can hear Eberle doing a far away spoken word segment before it fades into the next track after only 50 seconds. It then goes directly into "Shadow," which continues some of the "Where's My Mind" melodic structure. "Shadow" is a slow, moody, mostly non-percussive track. Eberle sounds sad and/or depressed while singing it.
– https://open.spotify.com/album/7yUY5XUTPEpnjyg0VqfaL2?autoplay=true
Where's My Mind closes with one titled "I Just Needed Somebody To Be Someone," which is yet another quiet, vocal-driven piece. Once again, bass and drums take a back seat to keyboard and singing. The piece strikes with a strange impact. On the one hand, the vocals are pretty. At the same time, though, the mood is overwhelmingly sad. Eberle never sounds like he's actually enjoying making this music. If he has a sense of humor, that doesn't come through on this project either, and he doesn't appear to have all that much good to celebrate.
With this release's title, Robert Eberle asks where to find his mind. However, some listeners might be more intrigued to find out just where the artist has hidden his heart. Yes, he sounds confused and searching during "Novocaine," but there is not an overtly positive expression shared during any of these five tracks.
http://www.RobertEberleMusic.com
Instagram: @roberteberle1
Eberle has pointed to Billie Eilish as an influence, and the listener can hear Eilish's influence on the overall low key, bedroom sound of this collection. With that said, though, Eilish also incorporates a playfulness in her songs, which is something Eberle lacks (at least on this effort). He's to be commended for being consistent, as all of these recordings fit together as a whole. You won't dance or party while listening to Where's My Mind. Instead, it's music to sit, listen to and complicate the deep thoughts of life. And in the wider music world, there's a place for that, too.
-Dan MacIntosh