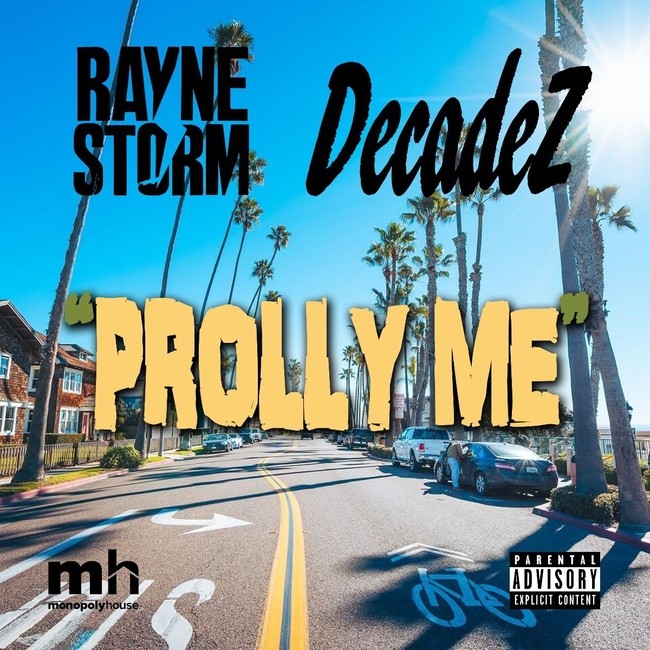 Rayne Storm continues to shine in 2021 with the release of 3 new singles. On the self produced track "Grow", Rayne raps about being a rose out of the concrete over a harmonized vocal sample. A beautifully melodic instrumental plays the background to vivid lyrics about the trials and tribulations of making out the hood.
"Dirty 30" is a story about the infamous 30th police precinct in Harlem during the 1990's. Rayne tells a tale based on the corruption that took place during the decade involving drug dealing, money laundering and murder. The hauntingly smooth combination of piano notes, jazz horns and riding bassline create an atmosphere that further pulls you into plot.
"Prolly Me" stands out as the big summer single from Rayne. This banger comes with a feature from his long time west coast rap partner DecadeZ who also serves as the producer of the song. The bass heavy, high energy track has a bi-coastal bounce that can knock anywhere between Harlem and The Bay. Stating "who got the juice, its Prolly Me", the addictive chorus, beat and flawless flows on the verses make this a stand out track in Rayne's catalog.
Be sure to check out "Grow", "Dirty 30" & "Prolly Me ft. DecadeZ" now available on all major streaming services.
– https://distrokid.com/hyperfollow/raynestorm/prolly-me-feat-decadez