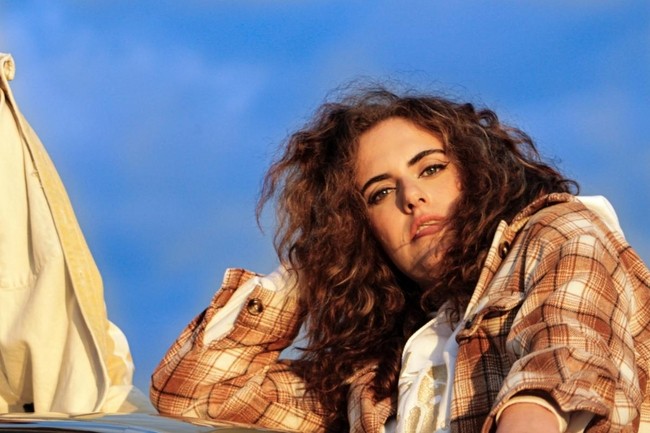 Toronto-based queer alt-hip hop artist, Lex Leosis, shares her EP, Terracotta, today — just in time for peak summer vibes. The now Tiktok rap battle champ is also debuting a brand new video for "That Feel," which shows an easy, breezy afternoon of skating in the sunshine. Leosis' signature attitude is in full force in video with her lioness hair, long nails and high energy.
"That Feel" feels like a celebration, and this new release deserves exactly that. The video was shot in both Los Angeles and Toronto. Director, Yohalmo, who is embedded into longboard communities in LA, shot all the California scenes. He brought together the cast and both main characters Shannen Soriano and Laura Paragano. Director, Sharleen Meinke, who also directed the "Wanted" official video, shot Leosis' parts in Toronto.
The previously released single and outlaw anthem, "Wanted," arrived with an icon Thelma and Louise-inspired video. The debut single from the project was the sunny, tropical-beat infused, "Won't Wait," which showcased a breezy, bouncy beat under Leosis' vulnerable lyrics and she yearns for real talk and love, but not at the expense of self-worth.
Photo credit: Natasha Gerschon