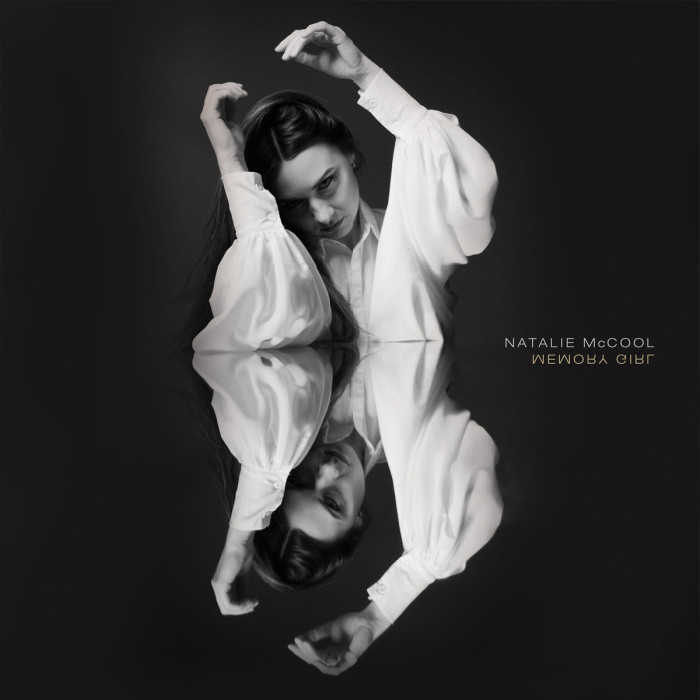 After an impressive 2020, which saw her previously shared singles 'Closure' and 'Devils' land radio plays on BBC Radio 1, 6Music, BBC Introducing and Amazing Radio and a flying start in 2021 with the release of singles 'A Sun Going Down' and 'Heaven' continuing her upward ascent including 'Track Of The Week' on BBC Introducing Merseyside for 'A Sun Going Down' and picking up tastemaker support from the likes of Wonderland, CLASH, Record of the Day, Under The Radar, The Most Radicalist, When The Horn Blows and many more, fast-rising singer and songwriter Natalie McCool returns once again to unveil the shimmering new video for her latest single 'Take Me To Your Leader', lifted from her forthcoming full-length 'Memory Girl'.
The video's distinct look borrows heavily from the concept behind her new album, namely the ideals of self-reflection and ego. Looking to create a visual representation of the contrast within one's self she explores on the record, this new clip sees her literally mirrored throughout and highlights this personal juxtaposition we see regularly in her songs and artwork.
Speaking about the new video, she said, "With the video, we wanted to echo the album themes of belonging, reflections and the idea of ego. As the song is quite contrasting – the intro & verses are quite dark but the chorus really lifts, we wanted to mirror that too, so there's the aesthetic of darkness and light and kaleidoscopic textures.
"I've always loved the 'Without You I'm Nothing' album cover by Placebo, and I had so so many images gathered for the Take Me To Your Leader video already – around this idea of twins and having a d