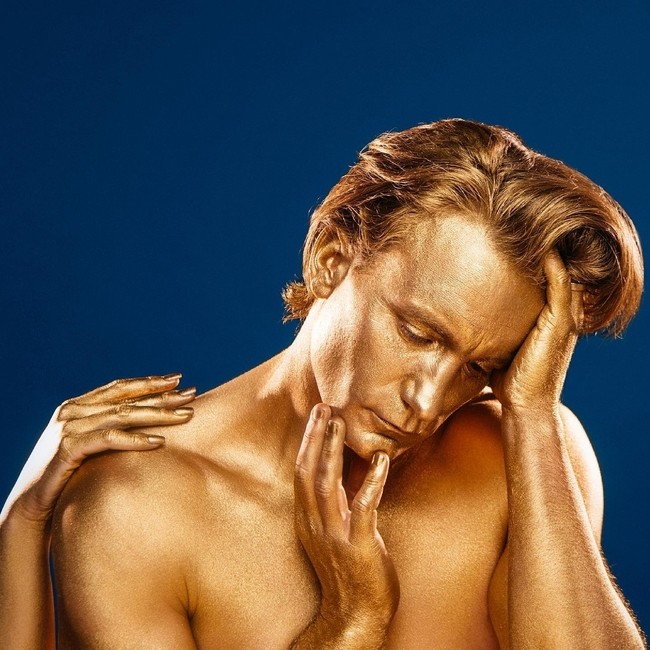 The San Francisco music scene survived the pandemic someway, somehow, and out of the ashes of a global pandemic is now emerging what could be the most excitingly post-bohemian era the city's underground has ever known. The fine lines separating synthpop from hip-hop, ambient from rock, and electronica from pastoral folk have never been as blurry as they are today, and when listening to the hybridity of the new album Goldenboy from Bay Area player Nathan Germick, this becomes all the harder for anyone to deny. In Goldenboy, limitations start and end at your speakers – and you can count on Germick to push even those beyond the realm of conventionality by the time the tracklist concludes. 
FACEBOOK: https://www.facebook.com/nathangermickmusic/?tn-str=k*F
There's a supple use of texture throughout this LP, but in the case of "Quiet Leo," "Endless Pattern," and "Happy Place," the physicality of the music is perhaps an even greater communicator than the actual material is on its own. Credit production quality if you will, but there's no getting this kind of sonic depth out of a trio of tracks just by dropping some big dollars on a well-rounded mix; it takes personality and passions the likes of which money just can't buy. 
Germick is telling us a lot about the underlying narrative in Goldenboy just with his use of melodic contrast in "Waiting," "Spectacular Failure," lead single "For the Money," and "Fallout," all without having to overextend his lyrical presence in any one of these instances. There's nothing worse than overindulgence on top of shapeless song structures, but because of the conceptual feel this entire ten-track collection sports, even the more exotic points of interest are tethered to a singular story unfolding from one song to the next. Simply put, whether he's been eclectic or direct, this is a songwriter who knows how to create consistency around every corner. 
I really love the humility in Germick's vocal, and in "Inevitable Comedown," the aforementioned "Happy Place" and "Lifeline," I think it places a humanizing lens over the lyrics like nothing else potentially could have here. He's putting his own stamp on this material so firmly that we're never able to debate whether or not it's coming from his heart. In the wake of a decade in which mediocrity became the standard of practice for a lot of players in the industry, this is an artist who undeniably has his sights set on the right goals. 
APPLE MUSIC: https://music.apple.com/us/album/goldenboy/1568844288
Nathan Germick has nowhere to hide in Goldenboy, and his ability to embrace the exposure he's put in front of in this album has made me realize just how much of a gem he and his growing discography are to indie enthusiasts like myself. The California coast is indeed peppered with some of the most exciting young music you're going to find on either side of the Rocky Mountains this year, but if it's Bay Area beats coupled with provocative experimentation of the most surreal and melodic quality, Germick might be the best artist to consult with right now. 
 Gwen Waggoner