'You never need an excuse to dress and look as gorgeous as you possibly can.'- Salon Prive.
We recognize the fashion for pushing the boundaries each year. The industry is taking the long view with fresh trends and concepts. In the foreseeable future, the fashion world could experience massive innovation and creativity as new technologies and evolving customer trends and expectations continue to reshape the business.
Not only that, but out-of-the-box fashion is challenging the status quo. The fashion industry, for instance, has historically been one of the most significant barriers to healthy climate change, owing to unethical and non-eco-friendly manufacturing practices. However, the pendulum is beginning to swing the other way, and firms are shifting to more sustainable raw materials and production methods. Thanks to the Covid-19 outbreak, the need for and the approach to fashion has become more streamlined. As a result, it is advantageous in terms of cost savings and environmental protection.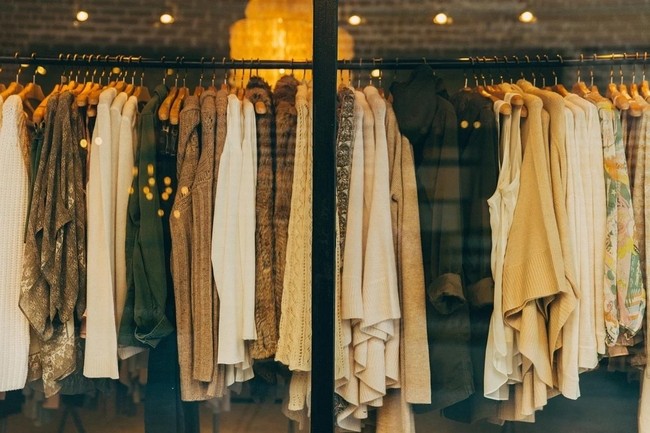 https://cdn.pixabay.com/photo/2015/11/07/11/46/fashion-1031469_1280.jpg
How Vintage Yet Trendy Fashion Is Resurfacing
Although it is practically every industry's nature to redesign and evolve in response to new technologies and trends, however, in the fashion industry, we frequently find ourselves reverting to previous decade's fashion trends, even if only to get inspiration. It's no surprise that some of our latest fashion trends are a mash-up of the past decade's clothing styles. Let us look at some of the most iconic fashion ideas that have reemerged and are altering the way designers think today.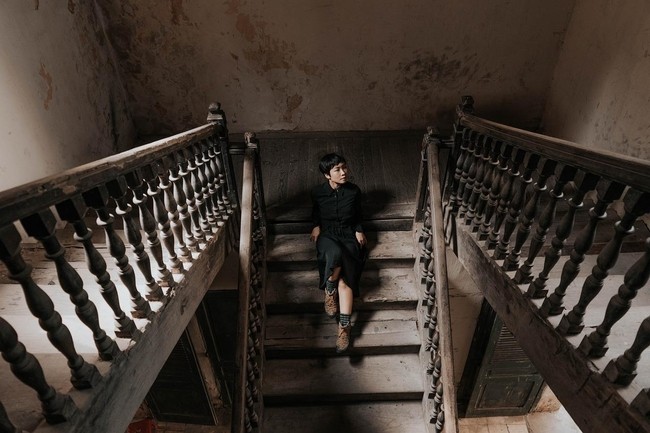 https://cdn.pixabay.com/photo/2021/02/17/08/02/woman-6023439_1280.jpg
9 Trends That Stayed and Transformed the Fashion Industry
It is a fact that essentially almost everything that is currently popular in the fashion business is a resurgence and an improvised version of previous fashion trends. The following are nine such trends that have persisted and reshaped the fashion industry:
1. Mom Jeans
Just when the fashion industry gave birth to slim and uncomfortable skinny jeans, "Moms" (pun intended) returned with a smash to prove that we couldn't beat them. Mom jeans were among the most popular garments in the 1990s, and the twenty-first century saw a slew of new ways to wear them. Mom jeans have taken the place of skinny jeans as the latest fashion trend. These jeans are widely accessible at thrift stores, and buying them there can be a brilliant way to save wastage of both the fabric and your money. To achieve a flattering look, pair mom jeans with classical boots and belts.
2. Flared Pants
We've all seen flared pants, which were prominent in the 1970s. Unseen to most people, they've staged a resurgence in today's world of fashion trends. And it is straight-up a sign that retro fashion is making a comeback. Not only are we witnessing an increase in the number of people wearing them at events, but flared jeans have successfully made it to our everyday lifestyle.
3. High Waist Jeans
High waist jeans are back in the trend, and it is a gladdening fact that they are here to stay. These trousers have thrived throughout most of the past decades, and they have evolved to meet modern fashion requirements. The high-waisted jeans craze began in the 1980s, and we are sure everyone is thrilled it's made a comeback!
4. Corduroy
Corduroy was the fabric of the 1970s. Corduroy clothing such as pants, jackets, and handbags was fashionable then. The material did well in the making of kids' clothing. Corduroy has made a huge comeback, with designers crafting stunning pieces such as corduroy dresses and skirts, which are very trendy.
5. Plaid
Punk is still alive and well. In vibrant plaids, the famous early 1990s style is making a return. This trend is suited for everyone. The subdued and minimal hues of greys, dark brown, and pastels appear to be giving way to vivid colors and cool designs.
6. Puffy Sleeves
Puffy sleeves are making a brilliant reappearance as the latest fashion fad. The new puffy sleeve is indeed a lot more exquisite and stylish than the mid-1800s puffy arm fad. Stylists and fashion enthusiasts are frequently pairing them up with high-waist skirts or flared trousers.
7. Bike Shorts
Talk about recreating outdated fashion! Bike shorts were popular in the 1980s, then again in the 1990s, and are highly prevalent again in the twenty-first century. Several influencers and celebrities are rocking these shorts with gigantic sweatshirts, t-shirts, and bulky sneakers to make a fashion statement.
8. Silk Scarves
Let us all agree that silk is a beautiful fabric in and of itself, and those silk scarves are an excellent accent to practically any ensemble. Silk scarves became popular in the 1950s and continue to complement even the most basic of outfits. We don't wear silk scarves as we did in the 1950s. Instead, we're getting more innovative with our scarves, turning them into tops, hair ornaments, and even coordinating skirts and shirt combinations. This article is your reminder to preserve and recycle all those silk fabric and scarves that are probably lying unused in your parents' wardrobe.
9. Scrunchies
Clothes alone do not define the fashion trends, as any iconic overall look is a work of art composed of several accessories and elements. Hair is one of the most important aspects of any appearance. Remember when tight and elastic hair ties superseded loosely fitted ones? Soft and comfortable scrunchies are back, and a "sleek look " is giving them away. In terms of healthy hair, these hair ties considerably outperform elastic hair bands. They produce no irritation and damage in the hair and are less likely to cause twists in the hair, and voila! They're also back in fashion. It's a huge victory for everyone.
Takeaway
As previously stated, fashion trends move back and forth in vogue. We frequently find ourselves taking a U-turn and adopting the ever-green trends and designs. While the term "fashion" is excessively associated with extravagance and the spotlight, keeping up with current trends does not always necessitate breaking the budget.
You could essentially steal some outfits from your parents'/grandparents' elegant wardrobe that will never go out of style as vintage fashion continues to enrich the industry with fresh ideas and creativity. Furthermore, with various eco-friendly and sustainable labels on the horizon, you can easily surrender to your desires without the fear of squandering away your precious dollars.