K-Lo Master Outlaw has been releasing music since 2015 & currently release singles every two weeks while working on his new album. The latest song "Welcome To LA", directed by Kerrigan Production films featurs K-Lo Master Outlaw Music Video "Welcome To LA" with beautiful Models! (in Los Angeles)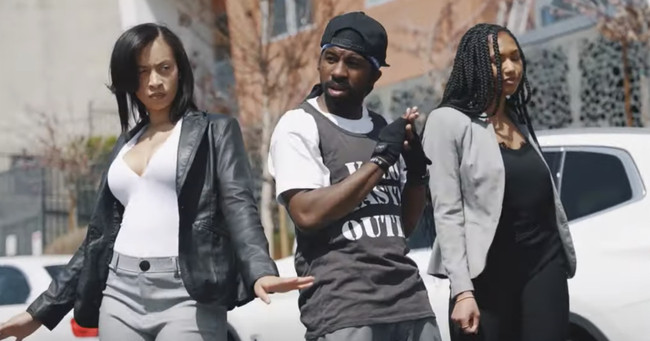 Many may wonder how did the song "Welcome To LA' come about. K-Lo Master Outlaw had purchased some beats from Insane Beatz but he did not know what he was gonna do with that particular beat that was later selected for the song "Welcome To LA." He would listen to the instrumental trying to see what messages comes to him and sometimes nothing that he wanted to express would come about. As time passes, he writes the complete song on paper and he was too tired after work to record the sessions, then days passes by while he realized he had to face the fact that he lost the lyrics to the damn song. The only part that he remembered at that timing was when he expresses "damn, I must say, welcome to LA." He played with different versions of the hook and switched some things around to his liking as he listened to the instrumental over and over again. He imagined palm trees as he heard the beat in his headphones and said to himself one day that this sound like some LA Shidt. As he continued to remain connected to and communicate with Kerrigan Production he was lead to make a decision that he wanted to make the song about LA for sure now.
He asked some of his fans on twitter about the title of the song and they voted Welcome To LA compared to another similar title that he had mentioned to them. K-Lo Master Outlaw had somehow forgotten that he had inquired to work with Kerrigan Production for a music video and it seems as though unknowingly they had followed up in perfect timing because K-Lo Master Outlaw had needed a great music video. Now he's motivated to finish the song more than ever as he makes arrangements with Kerrigan Production while learning how they operate.
Please note in mind that K-Lo Master Outlaw wrote this song in mind as wishful thinking as if he ever traveled to LA. He was just writing a song, dreaming away of how he might react to experiences in LA. What he didn't know was that this shidt was gonna be greater than he could imagine. Meanwhile he had gotten to the point to make the decision to go to LA . He was in for a wonderful creative surprise, K-Lo Master Outlaw was given options by Kerrigan Production for video to make sure it is to a liking. He also had the opportunity to choose the selected beautiful models that you see in the video One known as @momobabes she just glows and she is very great to meet. ( make sure that you check out her store as well @shopmomobabes or click the link in her bio on her main Instagram account. These models really appreciated the chosen attire for the music video because if you take a look at what's going on in the world in the media and stuff like that. you only see things in certain ways. It's always important to represent our women and remind them that their happiness starts from within, beautiful and free. We also must not just see them as just from one point of view. Give them a look that will up lift them and other women and remember to bare in mind that the youth is watching, plus someone will appreciate the classy dopeness.
Congratulations! You are now a fan of "K-Lo Master Outlaw" simply through awareness. Now go watch the video & run them numbers up! he's coming & he's not stopping at all.