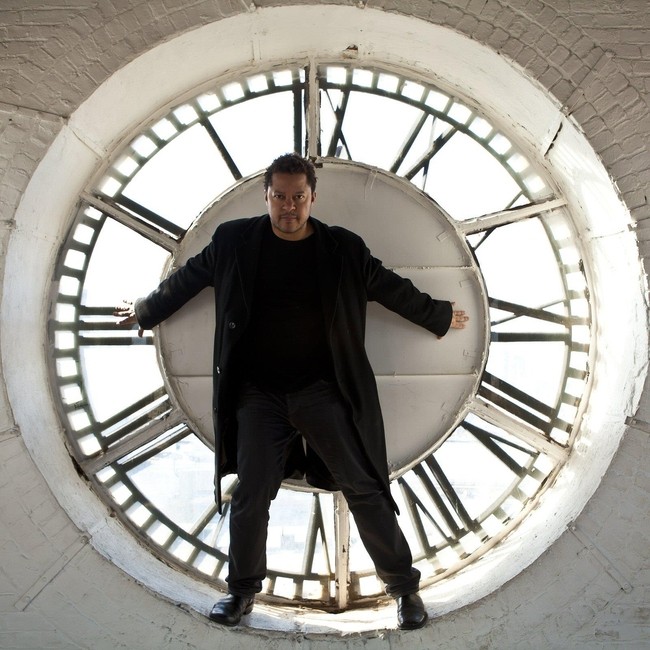 Brooding pop music is where it's at right now, and whether he was intending to or not, adult contemporary singer/songwriter Jason Shand might have the perfect piece for the moment in his new single "I Know." Driven by a fearless vocal harmony that encapsulates the emotion of his words exquisitely well, this is a song poised to connect with listeners on levels beyond what typical pop linguistics tend to reach. "I Know" might not be the first exciting indie work I've listened to all year long, but when taking into account the flawlessness of its design – and the execution of its star player – I don't think there's any way to overplay its importance to Shand's collective body of work. 
The instruments in this track are big and rich with vitality, and I don't get the impression they're being made glamourous by the stylishness of the production quality alone. Indeed, the pop varnish they're afforded in this mix does something to help us appreciate all of the detail in the music, but my gut says "I Know" would sound just as effective were it being performed in an intimate club setting, free of the technological bells and whistles a recording studio has to offer. There's too much emotion in this work for us to get hung up on the packaging; when Jason Shand is at the microphone, he commands far more attention from his listeners than even the fanciest of instrumental fireworks could ever hope to score on their own. 
FACEBOOK: https://www.facebook.com/jasonshandmusic
Shand is never rushing his vocal, but instead doing everything he can to stretch out the tension and exploit the moodiness it imparts in each one of the pre-chorus verses here. Too often do I encounter singer/songwriters working with such powerful tools of tempo and tonality the same who just don't know what to do with them, but for this artist, they're always put to use in a manner that benefits the narrative of a release as a whole. He's thinking out every angle of this composition long before he ever starts to sing a particular line, giving him complete control over the direction of the music and, in turn, the way it's going to make us feel as the band swells in size. 
Warm, unpredictably passionate, but most of all, clear of the compositional inadequacies a lot of his competition are more than ready to settle for when trying to get something big out of the studio and onto record store shelves, I think Jason Shand's new single is a bar-raising effort for his career. Here we have a singer and songwriter who doesn't care about trends but ironically finds himself at the forefront of one simply by being who we already knew he was as far back as fifteen years ago. Shand doesn't follow movements, he starts them – and in "I Know," he reminds the whole world why he's developed the reputation for excellence he has over the course of his long and impressively creative time in the headlines. 
Gwen Waggoner
The music of Jason Shand has been heard all over the world in partnership with the radio plugging services offered by Musik and Film Radio Promotions Division.  Learn more https://musikandfilm.com