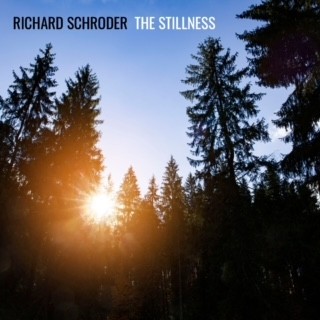 Richard Schroder opens his EP, The Stillness, appropriately with a song called "We All Start Somewhere." After all, even the greatest human accomplishments have a starting point. With this upbeat track, this country singer sings about the way very beginnings can sometimes be rocky. But just because this genesis is not exactly smooth sailing, is not a good reason to simply give up. Everything worth having is also worth working hard at. This song could speak to Schroder's career (and many aspiring musicians, for that matter), as well. Schroder's website includes a picture of the singer/songwriter standing next to the late Charlie Daniels. Yes, even country music icons like Charlie Daniels had humble beginnings.
Schroder's upbeat opener is followed by a straight-up love song titled "The One I Run To." Colored by some especially nice steel guitar, Schroder sings about the kind of woman every man dreams about; the one that is always there when you need her. You run to her because you just can't wait to be with her. Not every song on The Stillness is paradise found, however. "That Don't Make You Gone" just might be about a guy who is in denial over a woman that left him. He just can't accept the fact that she's truly gone for good. "I can try to forget you all I want," he sings during the song's chorus, "But that don't make you gone." Schroeder gets right back to a song of fidelity, though, with "I'd Choose You." It asks the question: If you had to do it all over again, and choose a suitable mate, would you make the same choice? With this song, and through this character, he'd make the exact same choice once again.
– https://soundcloud.com/richard-schroder-1/sets/the-stillness-2
Schroeder is a mostly positive guy. One called "Life is Now" is a bit like a country version of the phrase, 'seize the day,' if you will. Over a sparse groove, Schroder sings it in a tone reminiscent of a Dierks Bentley song. It's easy to imagine Bentley singing this one, as it's a lot like something Bentley might write. We can get crippled by worrying over the future or searching for an unrealistic dream. To Schroeder, though, life is more about just living in the moment. If you're so distracted by what isn't and what might be, you just may miss extremely important experiences happening right now. It's difficult to live this way. Schroeder likely knows that. This is why we need to constantly remind ourselves to enjoy the present tense while we're in it
The album closes with "Time's A Wastin'," which rolls to a down home country rhythm. Once again, its lyric expresses Schroeder's overall hopefulness. Unlike like the ones in "Life is Now," who can't seem to get it in gear, this is a song about how time is short, and there's really no time to waste when it comes to chasing your dream. He's singing about those that get her done, so to speak.
https://www.instagram.com/richardschrodermusic/
The Stillness is a brief project that will leave you feeling good and positive. Richard Schroeder is a positive guy, and positive people just can't help but rub off (in all the right ways) on others. Schroeder simply stirs the stillness with plenty of musical encouragement.
-Dan MacIntosh