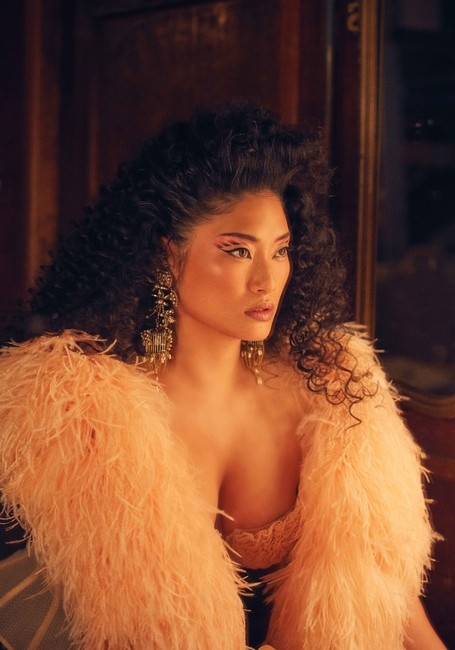 Genre-redefining pianist, composer, and producer Chloe Flower has released a new song and video, "Bohemia," ahead of her debut album release on July 16th on Sony Music Masterworks.
"Bohemia" blends trap beats with passionate piano and is accompanied by the release of a dazzling and provocative music video featuring Tony, Golden Globe, and Emmy winning actor Jeffrey Wright (James Bond, Westworld).
Inspired by the 20th anniversary of iconic musical blockbuster Moulin Rouge, the video was filmed at the notoriously exclusive New York City cabaret club, The Box. The scene opens in a cloud of cigar smoke as Wright plays host to a sultry evening with Chloe Flower, the star of the night, ultimately slaying the crowd from the stage with hypnotic beats and seductive piano playing.
With a nod to the Oscar-winning costume design of Moulin Rouge, Chloe Flower stuns the audience in a hand-crafted, one-of-a-kind couture corset by luxury brand with a rebellious twist, The Blonds.
Chloe notes: "I am used to not fitting in. Growing up, I didn't always fit in with the traditional asian community and I didn't totally fit in with my mostly white community. In music, my experience was exactly the same – I didn't fit into the classical music scene, but as an instrumentalist, I didn't fit into the pop world either. Rather than conforming, I decided I would embrace my distinctive style, and 'Bohemia' is a perfect example of my new genre, POPSICAL, both visually and musically and I am so happy that my friend Jeffrey joined me in telling the song's passionate tale."