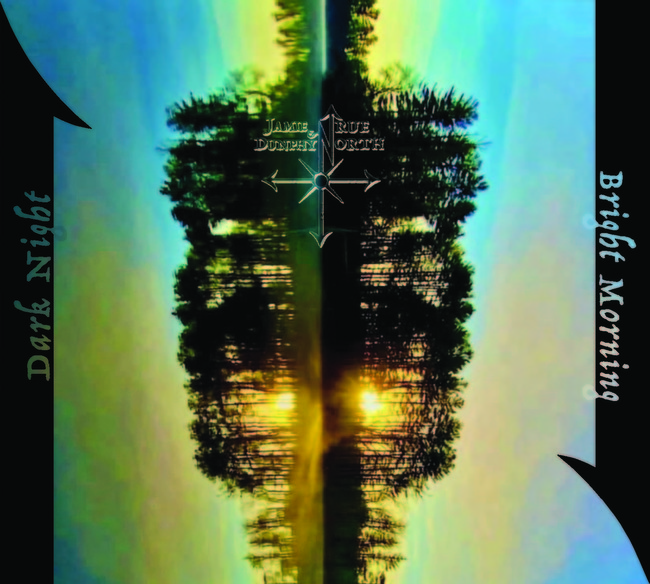 While some songwriters are most comfortable creating fictitious characters to inhabit, Jamie Dunphy is not one of these. Instead, he sings what he knows the most about – Jamie Dunphy. Dark Night Bright Morning is Dunphy singing about himself, many times with disarming detail.
As a vocalist, Dunphy sometimes sounds a lot like folksinger Gordon Lightfoot. This is especially so on "Pieces," which is a mostly acoustic, folkish track. Lyrically, the song dredges up some of the darker details of his youth. This song's story is ultimately heartening because Dunphy has begun to heal from his youthful wounds. Some of Dunphy's wounds were caused by his strict religious upbringing. The song "Time" appears both at the beginning and the end of the album. On it, Dunphy sings about the urgency to heal oneself, while there's still time.
– https://open.spotify.com/album/2U03EK7IqK4ETRcPvGHL1C
The album has one cover song. It's called "Ships," and it was originally by Big Country. It's a song directed at those people that let us down. However, it comes with the recognition that we also let others down. Yes, we're let down by others. However, we'll never get over those hurts until we realize we are perpetrators, as well as victims. Interestingly, "The Girl in the Boat" opens with a Celtic-y electric guitar intro, which sounds a whole lot like a Big Country song. Even vocally, it sounds a bit like Big Country.
While much of this album is slow and thoughtful, one titled "For a Future to Be Possible" finds Dunphy and True North playing an upbeat, country-inspired tune. It's the sound of Dunphy coming out of the darkness and into the light. You might say, referring to the album's title, Dunphy is exiting his dark night in order to greet his bright morning. It also features a jaunty and pretty electric guitar solo. Lyrically, Dunphy sings the praises of community. He may have been a loner in his past, but he now realizes a bright future will also require human interaction and collaboration. That may seem like a 'no duh!' moment to some, but when people are hurt badly, they withdraw from others and lose trust in those around them. It takes courage to get back out there and learn to be in a community again. Once again, Dunphy is more honest than most while expressing these emotional realizations.
https://www.facebook.com/jamiedunphyandtruenorth
Coming to grips with all the differing factors that make us into the people we are is hard work. It's easier just to shove down those thoughts down and push on through. To his credit, Jamie Dunphy is not the kind of person that can just overlook his personal struggles. He's used music as a tool to face his fears, so to speak, and Dark Night Bright Morning is the soundtrack to his individual fight. Maybe his sincerity will inspire others to put their struggles out there in the open. If he can put his inner heartache battles out for the whole world to see, maybe it's okay for non-musicians to also exorcize much of the garbage within. Dark Night Bright Morning is not a fun listening experience, but it's certainly real and powerful.
-Dan MacIntosh