London-based platinum-selling artist ZYRA has returned with her addictive new single, "Heart's On Fire", which is also the title track of her newly released self-written/produced debut EP. Having already racked up well in excess of 150 million streams on Spotify alone, plus millions more across other platforms, the independent artist will no doubt continue her impressive trajectory with this latest release.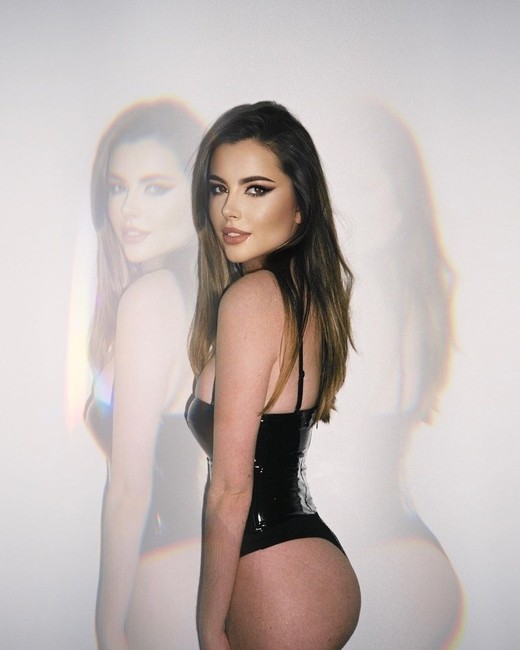 Having spent the last six years mastering the art of producing her own music, ZYRA made "Heart's On Fire" after being inspired by other producers in the industry. The end result is an incredibly infectious track that showcases ZYRA's knack for addictive melodies and toplines that have attracted the attention of various global producers. The track is the latest in a string of new releases that form ZYRA's EP, which is her first solo music since previously collaborating and finding success with ODESZA on "Say My Name" and "It's Only"—the first tracks to shine a light on ZYRA's gorgeous vocals and impressive songwriting abilities on a global scale.
Speaking more on the creation of "Heart's On Fire", ZYRA says, "I produced the track in Ableton and then wrote the song, cut the vocals and mixed and mastered it. There are plenty of male producers in their fifties, but female producers, especially in pop, are so much rarer. There need to be more girls inspired to create their own music and take control of the process, and hopefully I can be someone's inspiration someday."
A true force to be reckoned with and artistically at the top of her game, and with much more to come this year from the DIY musician, ZYRA is surely one to watch out for in 2021.
"Heart's On Fire" is available now on all platforms: https://lnk.to/ZYRA-heartsonfire
Audio link: https://soundcloud.com/zyramusic/hearts-on-fire