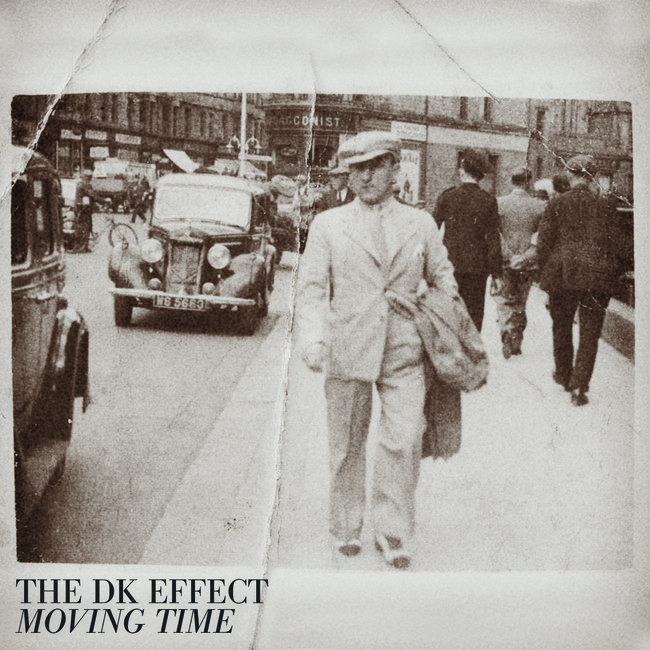 The DK Effect is from the deep (Australian) south, which in Aussie terms, means Tasmania. However, this 8-piece band sounds as though it could just as easily be from the deep American south. Its 10-track album primarily touches upon various black music styles.
"God Forgive Me," for instance, sounds like a Sunday morning gospel choir. Crystal Campbell, Ruby Austin-Lund, and Belle Richardson provide the call and response gospel singing that powers the group's sound. Remaining band members include Randal Muir (keyboards), Aleks Folvig (guitar and vocals), Al Toland (drums), David Johnstone (bass) and Jed Adams (saxophone). This may be a relatively new act, but The DK Effect is actually its debut release – but the group's sound is decidedly old school throughout.
The group gets a little funky with "Pills and Wine," which is a little bit Sly Stone as well as a tad Prince-y. The song is driven by a wandering bass line and a squawking electric guitar part. The trio of female vocalists sing much of it in glorious vocal unison. In addition to its soulful bass and guitar, this track also features a sweet saxophone solo.
One titled "Breathe" dips into smooth soul territory. This one is built around a jazzy electric piano part and romantic vocals. The act turns back to the funk with "What's He Doing Here?" This inclusion applies funky keyboards, saxophone, and sassy lead vocals. The group goes full jazz with "Hardest Heart." The song also includes saxophone, but also works in acoustic piano and a swinging rhythm, as well.
The DK Effect reveals the wide variety of its influences with "Hold Me Down," which bops nicely to a Motown groove. It's distinguished by its snapping drumbeat. The song also includes a swinging electric guitar solo, as well as a saxophone part winding its way through the track.
Album closer, "Wrong," is a sad song of regret. It sounds a little like something George Michael might have sung toward the tail end of Wham! or during his solo career.
One of the ways The DK Effect kept its sound so authentic is by using vintage gear, with four mics. They didn't go for overt production sizzle, auto-tune or midi on any of these tracks. Instead, as best as possible, they attempted to capture their live sound in the studio. Speaking of which, the band didn't initially plan to perform live. However, the response to their recordings has been so positive, they've begun to play concerts, too.
The 'album' Moving Time began as a 5-track EP. However, they had so much fun creating it, it grew and grew until it became a full ten-song album.
– https://open.spotify.com/album/6eh1QNw9zi7P9oFWZp6HEq
– https://thedkeffect.hearnow.com/moving-time-2
The album's opener and title track, "Moving Time," is also gospel music inspired. It features boogie woogie-esque acoustic piano, more saxophone and even more call and response vocals. The group's music is so authentic, you really wouldn't guess they're from Australia. They have soaked in their American roots music influences so thoroughly, they sound exactly like the real, downhome deal.
It's always fun to hear how American music has traveled so far beyond its origins. The DK Effect is a perfect example of black music's far-reaching impact. It is sure to fill Americans with musical patriotism.
https://www.facebook.com/theDKEff/
-Dan MacIntosh