Tomine Berge, aka ur Monarch, is making some of the most fun and inventive pop music you'll hear about everything being, well, trash right now. It's pop music with incredible beats, laden with hooks and some genuinely hilarious self-deprecating lyrics. Her debut single is "human garbage disposal plant (scooter)" and it's out today on GEMS/Warner Music Norway.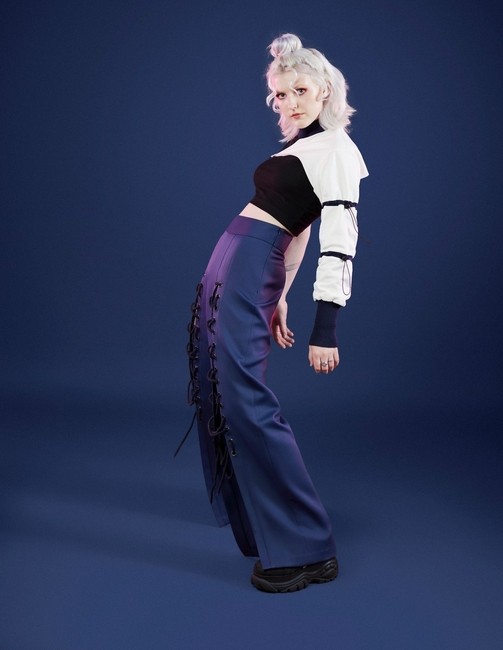 Having just turned 20 and quit her high school on the island of Osterøy (population 200) near Bergen, this Norwegian is ready to take her sad-pop jams to the world. Already been marked as one to watch for 2021 without having even released anything (thanks to TIDAL and Norwegian Arts), ur Monarch is meeting expectations head-on with this phenomenal first track.
The song comes from writing sessions ur Monarch had with legendary Norwegian producers Askjell Solstrand (Sigrid, iris) and Vetle Junker (Gundelach, Moyka). Produced by Askjell, "human garbage disposal plant" aka The Scooter Song, is packed full of ideas, sounds and beats and allows ur Monarch to show off her natural flow – not quite rapping but close – alongside a sweetly unself-conscious singing voice. It's addictive but never sugary, and feels utterly 21st century and of the moment. While ur Monarch cites her listening choices at the time as Grimes and Ashnikko (and their brand of noise is present in the track), the track sits comfortably alongside the likes of Billie Eilish and Mallrat.