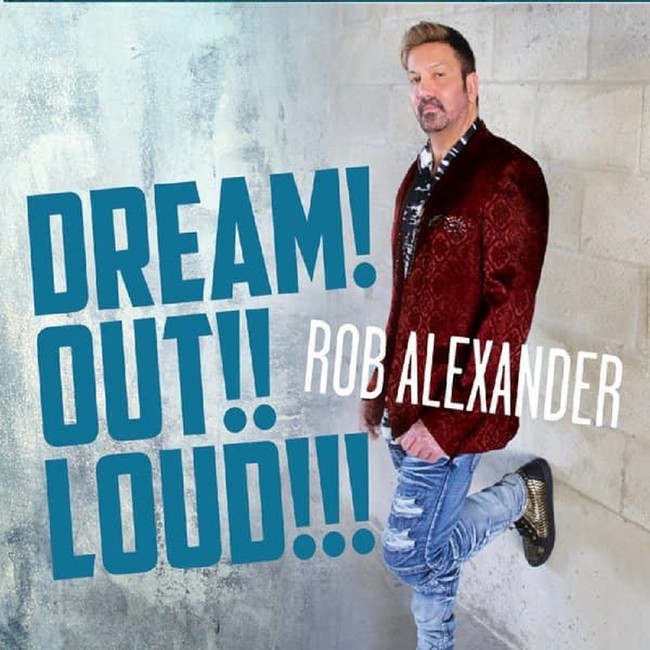 Carnal, animalistic, unfiltered sexual desire – we've all got it, and sometimes there's no choice but to act on the urges it induces when presented with the right kind of partner to share the night with. In his new single, the well-titled "Instant Sex," Rob Alexander isn't getting hung up on what happens between the sheets, but instead discussing the universal need to get there in the first place, and in a time that has seen dancefloors clear out in the same distance, he offers us just the right soundtrack to celebrate getting closer once more. Rob Alexander isn't some unknown name in his scene; hell, if you've been following the American underground in the past few years and haven't heard any of his music, you likely haven't been up on the beat as closely as you should've been. His latest album, Dream out Loud, envelops us in rhythm-first compositional wits and passion-centric narratives around every turn, but if you were to ask me which of its songs could serve as the ultimate centerpiece for its grander story, I would have to say "Instant Sex" is as close to meeting that description as you're going to get.
The beats tell us something about the mood of the music here even without the accompaniment of the lyrics, and had Alexander stripped away the melodic points from the mix entirely (save for his vocal, of course), I think we'd still be getting as much seductiveness out of this single as we do in this rendition.
– https://open.spotify.com/album/5FH2gDiDGl2Cl3FTUq93GC
The harmony he constructs with the guitar is subtle to the point of being ghostly in a few different moments, but this only feeds into the emotion in the verses and what they're communicating to us as a whole. There's never a second during "Instant Sex" in which Alexander's vocal isn't white-hot and unforced, and even though his songcraft is spot-on, I don't know that a different singer would have been able to get the magic out of the hook as well as he does. He's got his own style, and it's part of the reason why I love this track as much as I do.
I've been into Rob Alexander's story for years now, and even though "Instant Sex" is further confirmation of his importance within the underground and the Florida music scene he's come to be such a big part of in recent years, I think it's exciting knowing that there's really no telling what's going to come next from him. Alexander doesn't chart the same course twice, and while a lot of his rivals were content to compress everything from their songwriting to the melodies it produced in the last year, he's thrown himself into the provocative world of untried poetic research in a way I wouldn't have expected for anything beforehand. "Instant Sex" affirms that he's finding his own route to superstardom and isn't interested in following in anyone else's shadow, and to me, that alone should win him a lot of accolades with critics and fans in 2021.
Gwen Waggoner