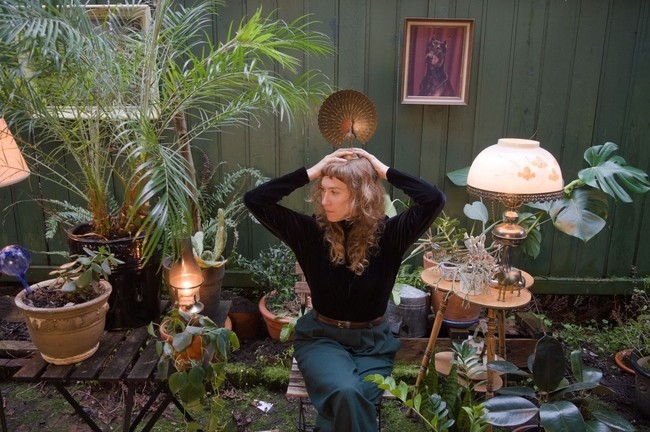 Canadian singer-songwriter Dana Sipos is set to release her stunning new album, "The Astral Plane," on June 25, 2021, and her brand-new single from the album, "Skinny Legs," just came out on April 28th. Haunting and bittersweet, breathtakingly tangled with tangible emotion and echoes of the past, the song is an ode to Sipos's beloved grandmother and her extraordinary life. "Skinny Legs" is a goodbye letter to her beloved grandmother, asking questions that cannot be posed in real time.
"My grandmother, a grand storyteller her whole life, lost the ability to speak due to a severe stroke and has been living between the earthly and astral plane for some time," says Sipos. "In this song, I am coming to terms with this impending transition, loss. I am also asking my grandmother all the questions that I can't ask her in real life – are you afraid? Are you ready? Do you have any sense of what's to come? I am peeking into the future while keeping one eye on the past of my grandmother's storied life and reflecting on the profound impact her life has had on mine."
Sipos became a careful observer and close listener at the kitchen table on her grandparents' farm, where they settled in southern Ontario. Throughout the album, Sipos unearths the trauma of her grandparents' early lives, which took a noticeable toll on her family in later years.
Her grandparents survived the Holocaust in their youth and later, with two young children in tow (including Sipos's mother), fled Hungary during the Communist Revolution of 1956. "My grandparents had miraculous lives," Sipos says. "As child survivors, they both lost so much. During their escape from Hungary, they were thrown in jail, sent back, escaped again; my mother was drugged to stay quiet on the journey and almost didn't survive. They arrived in Canada with $5 sown into a jacket pocket and didn't speak a word of English. I feel very lucky that they shared these stories and experiences with us."