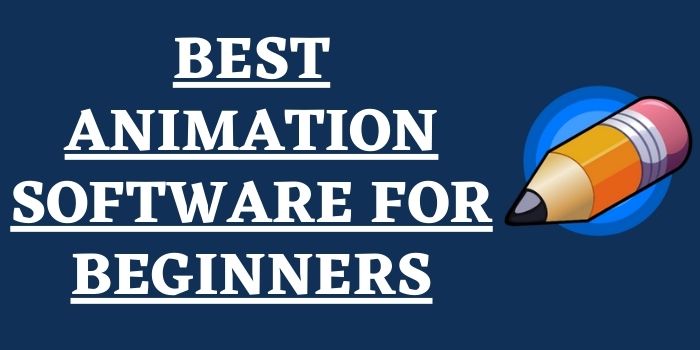 There are several animating software available in the market for beginners but it is hard to find the best one. Your output will automatically enhance when you use the correct and best software. In this article, we will discuss what is the best animation software for beginners.
5 Best Animation Software for Beginners
We have below Outlined some of the best animation software for beginners that are very easy to use:
Clip Studio Paint
It is one of the best and most used animating software used by beginners. A Japanese graphics software organization established Clip Studio Paint as a flexible digital animating software. This software is widely used for creating digital comics, general graphics illustrations. It is super easy to use and gives you customized brushes by which you can paint graphics according to yourself.
Key features of Clip studio point
Unlimited painting styles-

Clip studio paint has so many painting styles and effects such as watercolor, oil paint, and crayon.

Customized brush-

By using customized brushes you can paint in your style.

Easy color selection-

It gives you 6 color palettes including classical circle and slider palettes, midrange palettes. By using these palettes you can easily test or manage colors.

Managing files-

Simply dragging the frame tool automatically separates the thumbnails and storyboard.

Realistic pen and brushes-

it creates realistic fine lines which give your work brilliant clarity.

Customized drawings-

it helps you to draw smooth and fine lines without putting in any effort.
Price of Clip Studio Paint: Clip Studio Paint is available in two versions and on both of both, you can get an amazing Clip Studio Paint discount. The price of its Clip Studio Paint Pro and Clip Studio Paint EX versions is $49.99 and $219 respectively.
Adobe Animate
For all animation-related work, the one-step solution is Adobe Animate. It is an amazing tool that can be used for Animating at both basic or pro level. You can use it to make vector animations and can create motion graphics and graphical effects.
Key features of Adobe Animate
Camera-

You can effortlessly move your camera by which you can give your animation a more realistic and enhanced view.

Vector brushes-

One of the most important features Adobe has given is customized brushers by which you can create your vector brush.

Audio sync-

It is a tool used for the synchronization of audio clips. With this tool, you can add voice to your animation series that can exactly match the mouth pose of the characters.

Fonts-

Adobe Animate gives you a Typekit which includes countless

fonts. You can freely use any of these fonts in your Animation.

Export format-

Adobe animate has developed its benchmark to a higher level, that you can export your animations to view on desktop or mobile mode.
Price of Adobe Animate: The monthly subscription of Adobe Animate starts from $29.99 per month. However, by opting for its yearly plan you will have to pay only $19.99 per month.
Photoshop
Photoshop is a member of the Adobe family. It is primarily used for photoshop editing images, however, it also supports the creation of animations. This software can be used on Windows and Mac devices. Through Clip Studio Paint vs Photoshop comparison, you can also have a look at the comparison of this software with its rival.
Key features of Photoshop
Hue and Saturation-

One of the most important features of photoshop is Hue and Saturation which allows you to control and change the color of the image.

Layers- Almost every user of photoshop is familiar with this feature. This feature is used to work on the different parts of the image by not disturbing others.

Levels- You can use the level feature just in case you want to do some of the changes in the image like color balance and tonal range.

FIlter- Through this filter option you can make a number of changes in the images like to sharpen, blur and distort and alter the entire image.
Price of Photoshop: Photoshop is available both as a monthly subscription and yearly subscription. The price of its monthly subscription is $20.99 per month whereas for the annual subscription you will have to pay around $239.88 for one year.
Cinema4D
It is a 3d software developed by the German company Maxon. This tool used for creating graphics on Mac and Windows devices. This 3D graphic program can be flexibly used and has numerous features.
Key features of Cinema 4D
Rendering- Its multipass renderings allow you to easily color render and other effects to individual files.

Texturing- For quickly defining the surface of your 3D models you can use procedural shades, It offers a fast and flexible material system.

Modeling-It increases the level of detail on any object.

Animation- It brings virtuality to your work and shifts your screen into fourth dimensions.
Price of Cinema4D: This software is a bit costlier than its rivals. The price of this software is $999 for one year.
Blender
Blender is fully featured and server-based, independent software. It performs equally well on Linux, windows, and macs. It is the perfect match for independent and small studios.
Key features of Blender
Rendering-

For this, we need an excellent CPU and graphics card to handle or get rendering done. It is one of the important and much-needed tasks to handle animation rendering.

Modeling-

Modeling is necessary for making animation characters and gaming environments. And for merging points, lines, and polygons probes model is designed.

VFX-

VFX is used for making or creating bluff visuals on-screen which doesn't happen on the real screen. It allows you to develop objects, environments, creatures, or any people.

Video Editing-

Blender helps you to perform basic acts like splicing, cutting, spreading and slowing, audio mixing, syncing, scrubbing, transformation, and many more.

Custom-

It allows you to modify layouts. You can store your metadata in the blender's data block.
Price of Blender: As mentioned earlier, this software is completely free. You won't be charged anything for using this software.
Conclusion
Here, we tried our best to tell you that what is the best animation software for beginners. We have discussed the key features and products of the top 5 software that can be used for Animating. All these software are very easy to use and a newbie can easily start working with them. So, choosing any of this software can provide great utility to you.