From the delightful swing of "I Miss My Miss in Mississippi" to the quiet march of "Dyin' to Hold Her Again," there isn't much about the joy in Bridges and Backroads that doesn't come from its incredible string play in one way or another. In his sixth album, Jerry Salley puts a lot of stock in tonal communication with some marvelous results – whether simple ("Let Me Be the Bridge," "Life to my Days," "Hillbilly Lilly") or calculated ("I Take the Back Roads," "How I Want to Be Remembered," "Waltz Through the Ages – feat. Rhonda Vincent"), he sounds like the lord of bluegrass he deserves to be treated as here.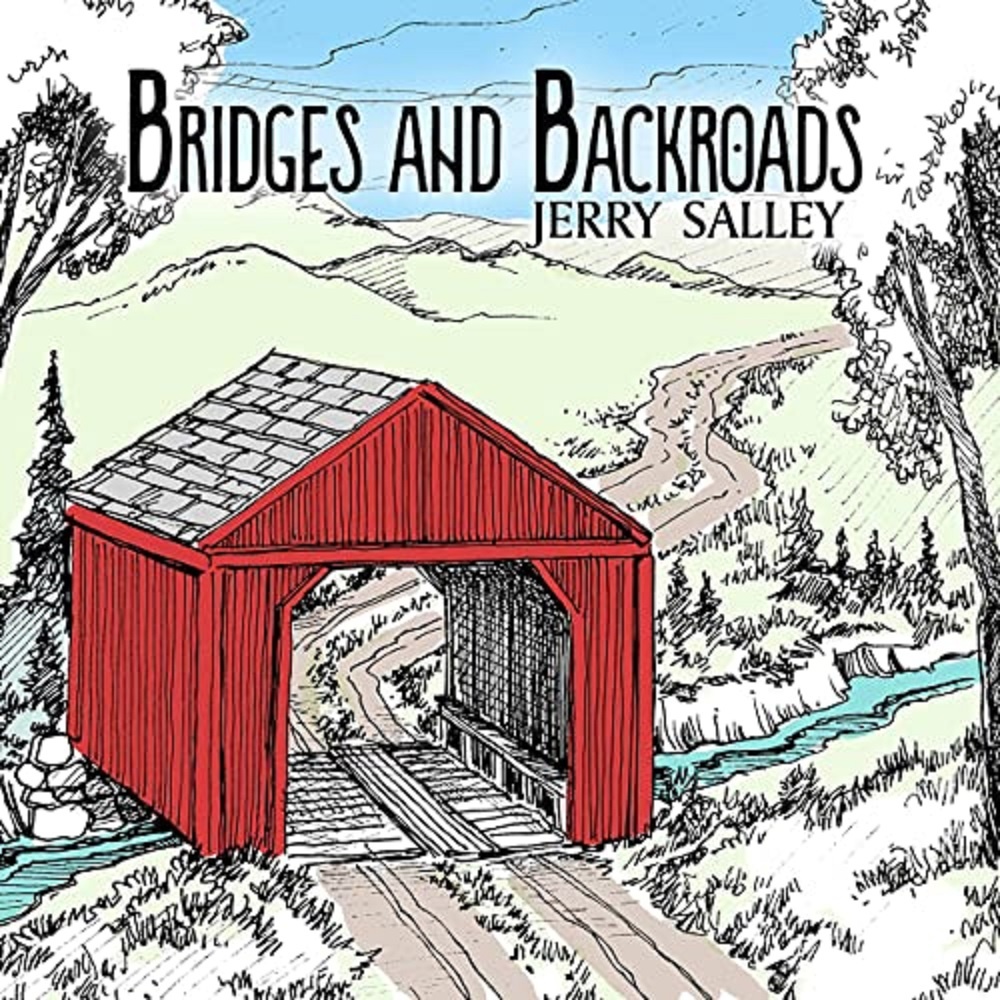 WEBSITE: https://jerrysalley.com/
Salley has had a hand in a lot of big moments in the recent history of music, including but not limited to work with Elton John and penning songs that would be recorded by Loretta Lynn and The Oak Ridge Boys, and I think his experience makes him a lot gentler with some of the arrangements he employs in Bridges and Backroads. "You Can't Hear a Heart Break," "Without Forgiveness" and "How I Want to Be Remembered" show the kind of soft-touch I wish I would get more of in country, and to a certain degree they make this tracklist worth exploring on their own.
"Hillbilly Lilly" and "A Memory Like Mine" are two of my favorite songs here, and I think that they would make for just as fine a pair of singles as "Let Me Be the Bridge" and "I Miss My Miss in Mississippi" is. There's really nothing here that qualifies as sounding like filler, and from a structural perspective I think you'd be hard-pressed to find a moment in which Salley is artistically caught with his pants down. Focus is everything in 'grass, and for the discriminating critic, this man's is a force to be reckoned with in Bridges and Backroads.
The overall theme here would initially seem to be reflection more than it is anything else, but I think it starts to feel a little more commentarial as we near the conclusion of the record. Jerry Salley is anything but guarded in his self-analysis – i.e. "Be Better to Your Neighbor," "Without Forgiveness" – as we reach the climax of the LP's second half, and I think a lot of his poetic phrasing was meant to translate as perspective in this case. He can be personal without being insular, which is something a lot of his rivals have struggled to do in the studio lately.
– https://open.spotify.com/album/0oq9SeiflPmpgSbr59lFYi
There really hasn't been enough said about this record and its twelve tenacious new songs, but I'll tell you now that if there's one bluegrass album to debut in 2020 worthy of spinning this spring, it's definitely Bridges and Backroads. Jerry Salley lights it up with his heavenly harmonies once more in every performance this disc includes, but while he raises the bar for himself and his genre in this release, I don't think we're witnessing his creative peak at all. Truthfully, there's still just too much for him to do with this talent.
Gwen Waggoner