"Eternity" was filmed over a series of rainy LA days with KUČKA, aka UK-born, Aus-raised, now LA-based Laura Jane Lowther, now turning the lens on her wife and creative muse, Dillon Howl. It's hard to not get lost in your feelings as a cascade of intimate close-ups amongst smoggy clearings, raindrops on car windows, cement highways, and more gloss over the screen.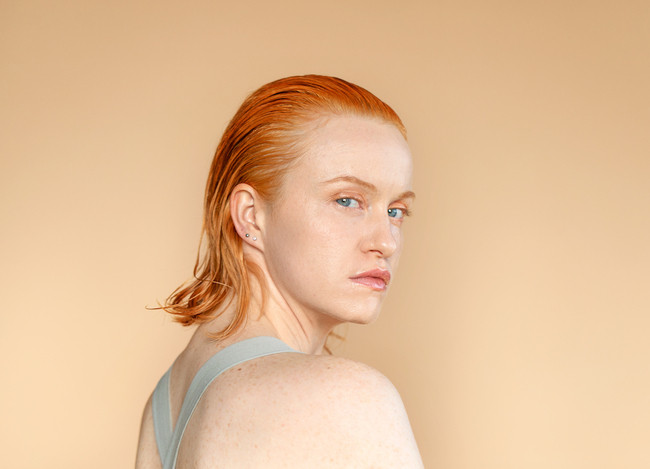 Speaking to the creative process and songwriting of "Eternity," Lowther shares, "I had super intense visuals for this track throughout the writing process. It always felt very sensual, intimate and close. I wanted to get the sense of being in a comfortable and safe place when the world outside feels cold and distant. The idea of the clips repeating was something that developed later on as I was piecing the edit together. By increasing the speed of the clips over the video it gave me the anxious feeling of how quickly time passes and how much I always replay my favourite memories over and over in my head."
Wrestling is a record about young adulthood, finding yourself, and meeting your soulmate along the way. Like Christine and the Queens, Caribou, and Charli XCX's most earnest moments, Lowther documents her metamorphosis through her unique brand of "digital soul." From ending a long-term relationship, moving cross-continentally, coming out, getting married and all the emotions felt in between, Wrestling illustrates that journey, processed, celebrated, and soothed through dance-driven electronic music, ethereal vocals, and glitchy textures. The album is also a moving dedication to Lowther's partner and Wrestling's creative director Dillon Howl, without whom the record would not be possible.