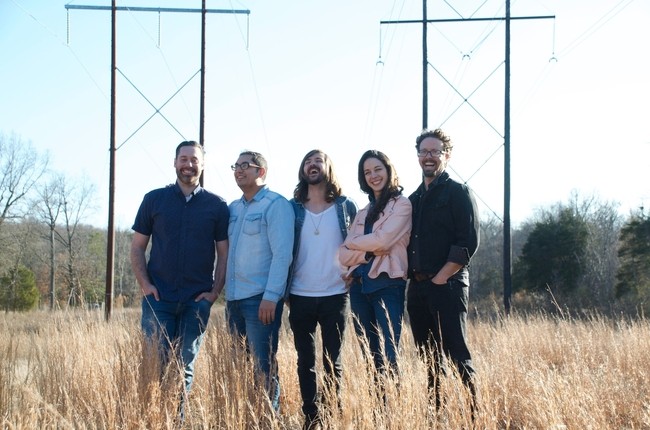 Americana band Jon Tyler Wiley & His Virginia Choir has just released a poignant yet upbeat track, "Strong."
@skopemag sat down with Wiley himself to talk about this feel-good single.
@skopemag: Hi, Jon! Tell us the story behind "Strong."
Jon: The song is heavily based on the story of me and my wife: nearly every line is an actual occurrence, so once I started putting pen to paper, it was easy. The hardest part was whittling it down, chipping away at unessential lines, because I think the first draft had five verses. I had a lot to say, apparently.
@skopemag: How did you form the band?
Jon: I spent 2019 making a record, playing every instrument and recording it by myself in my apartment. To tour, I needed to put together a band. I wanted this to be a group of people who could create together but could also have fun, so I called a couple friends. The chemistry amongst the five of us has been there since the first rehearsal. In 2020, we used the time to write more music as a unit and collaborate. "Strong" was the first one we all worked on.
@skopemag: How has living and recording in Virginia impacted your sound?
Jon: Virginia is such a cool area. Washington DC is known for R&B and jazz, but it had a strong underground punk scene back in the day. The further you get from northern Virginia, the earthier the music becomes; there's a lot of country and bluegrass music. All of that is in our band: we have both a fiddle and an electric piano. We have drinking songs, but they rest on a rhythm you'd expect more from Stewart Copeland than from a top-40 country song. We naturally incorporate a little bit of everything.
@skopemag: How would you describe your music?
Jon: I've always described us as a country band that doesn't play country music. It's part Americana, but very alternative as well. We're not afraid to get weird, as long as it serves the song and the story. I love storytellers and musical risk-takers.
https://www.facebook.com/JonTylerWiley/