Pop artist with a twist, DORYAN, unleashes his new single "Peach", a queer extravaganza aiming to capture the joy that characterises the LGBTQ+ community that seemed lost in 2020. This track is a celebration of queer confidence and body positivity. It serves as an antidepressant after events around the world were canceled last year, leaving the LGBTQ+ community with a lot of stress and anxiety. It's an ode to the juiciest fruit in the form of a quirky, sexy 2000s pop throwback. "Peach" is an early taste of Pride Season, an amuse bouche to get us back in the mood for the dancefloor!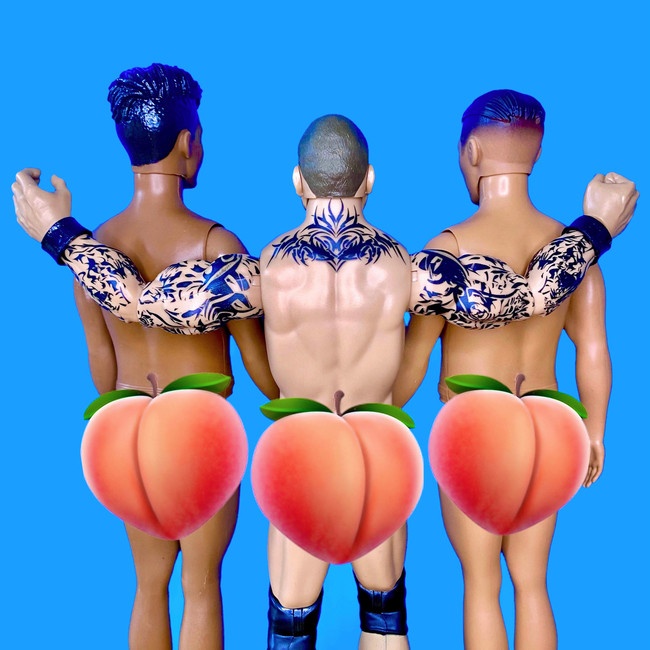 Link to listen to track:
https://fanlink.to/peach-doryan
Originally from Geneva, Switzerland, DORYAN moved to London in 2014 to pursue a career in music. That same year he won "Pride's Got Talent" the official talent competition by Pride in London, with his original track "Oversexual". DORYAN performed on Trafalgar Square for Pride in London alongside artists such as Conchita Wurst, Blue, Samantha Fox, Rebecca Ferguson and many others.
In 2017, DORYAN wrote the official Pride in London song, "The Rest of Us", recorded and performed by over 20 artists on the London scene and released to raise funds for the event.
DORYAN's ambition as an artist and a performer is to infuse the same excitement and drama in his music as the main "pop divas" have done throughout the last decades. Heavily inspired by the 80s, 90s, early 2000s and his queer identity, he seeks out to bring this typical female approach to pop music into a male solo act. Other huge inspirations are Freddy Mercury and Michael Jackson for their unique and extravagant performance style.