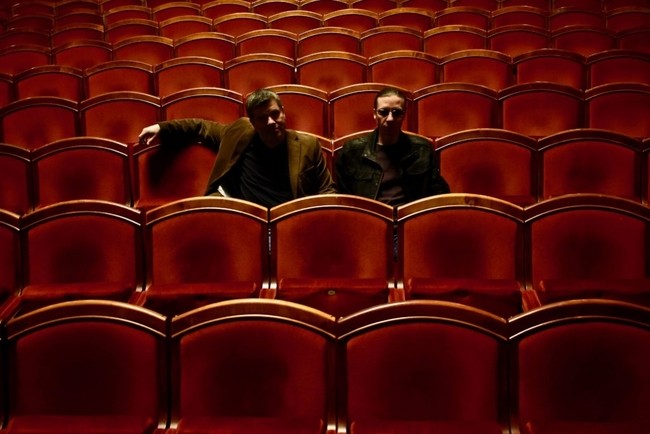 A classic rock races through the entirety of the Impersonators' timeless take of "Scarlet Hell". Best listened to at the highest possible volume to get that true kick, there is a nervous energy that ties the whole thing together. With nods to Lower East Side of Manhattan groups like Television and the Talking Heads, it is anthemic while remaining quite thoughtful. Riffs run through the whole thing and tie the piece together. By far the very beating heart of the piece comes from the thought-provoking lyrics that rise above in a commanding soaring presence. Layer upon layer is filtered into the fray all for maximum impact.
Nor is a single moment is wasted for they dive into the heady brew. Full of great exquisite detail, the guitars have an exceptional nimbleness to them, for they navigate funk, post punk, indie and classic rock all without breaking a sweat. Vocals here are what truly sells the entire piece – assured, calm, yet with just the right degree of tension infused within them to give the whole of the track a dramatic flair. Quite ornate, the way they build out the sound gives it a timeless quality, for the whole of the band's interplay feels outright fantastic. Full of such a wide array of colors, it is easy to get lost within its kaleidoscopic psychedelic swoons that sweep up with nary a care.
The Impersonators sculpt a tough, edgy sound on the angular scope of "Scarlet Hell".