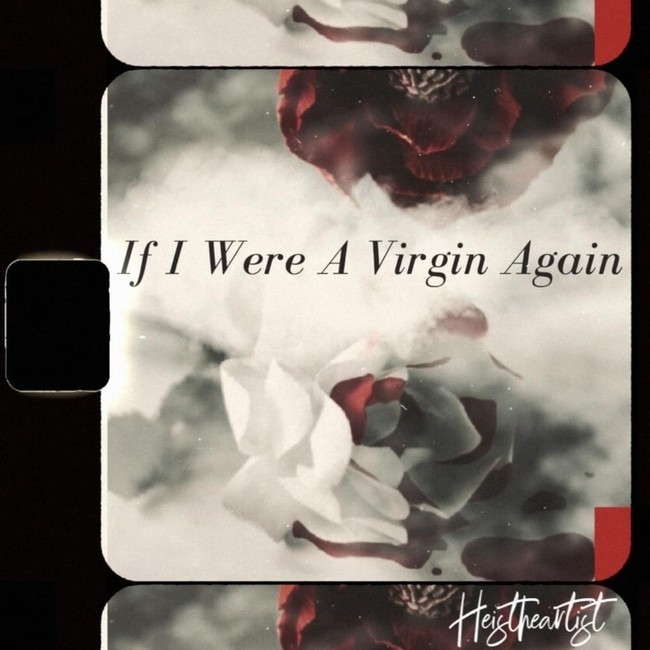 A perfect piece of potent pop, HelsTheArtist goes for a personal take with the vulnerable "If I Were A Virgin Again". The delicacy of the track works wonders for there is a kindness to his lyricism. Sung with the utmost of care and compassion, the way it evolves has slight yet rather sweeping gestures. Never getting too loud, the song's hypnotic groove works in a meditative way.
The piano chords have a tenderness to them. His vocalizations further add to the soulfulness of the groove. Stylistically, he brings together elements of R&B, balladry, hip-hop all within a pop context for something that stuns. Beats here have an economical precision to them, for they retain a lightness to them. Rhythms allow for a reflective quality, as the piano melody is expanded in unexpectedly subtle ways. Full of so much love, the piece grows and grows but maintains that crystal clarity. Production has a smoothness to it for he ensures that it all is layered in a way that feels outright fantastic. Every word here is picked with the utmost of care, for there is a poetry to the way he lets it all unfurl. With this distinct atmosphere it swirls about in a lush, luxurious way that is beautiful to behold.
"If I Were A Virgin Again" shows off the deft skill of HelsTheArtist in exploring pop's many nuances, resulting in a message that lingers in the mind long after the track has ended.