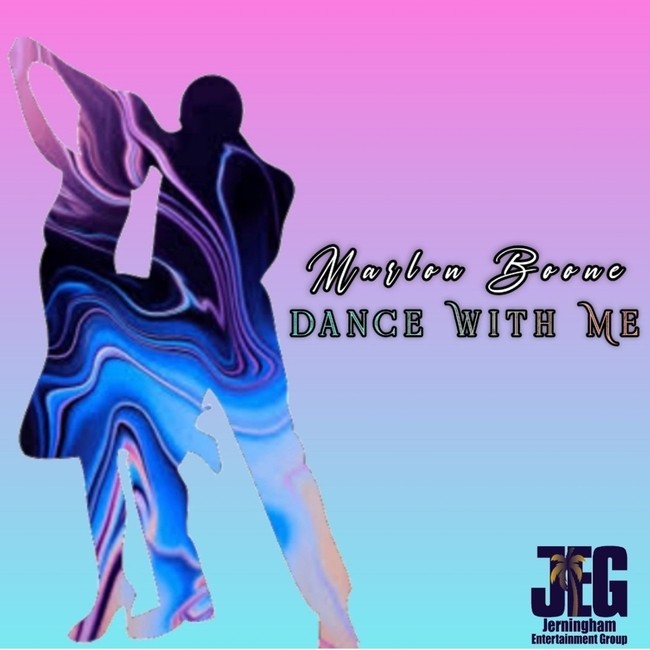 Marlon Boone embraces a nu jazz kick on the soulful spirit of "Dance With Me". Here he makes the saxophone sing for there is a lushness to the overall sound. Everything here works positively glistening with a warm glow. References to Marlon's approach abound, as he takes a page from Sam Gendel's experimental yet highly accessible take on the classic R&B/funk/jazz approach. Without needing to say a single word an entire journey unfurls one that feels absolutely splendid to observe in full.
– https://www.marlonboonemusic.com/post/marlon-boone-s-new-single-dance-with-me
Evolution of the groove happens with a joyous celebratory tenor. An almost throwback atmosphere washes over the listener for the way the many elements intermingle reveals a sense of togetherness. Melodically rich, the way they explore the theme gives it a playfulness that becomes a true pleasure to experience. Volume is a must for theirs is a sound that deserves to be felt as much as heard. Little details here matter a great deal from the limber bassline that ties the whole thing together, worming its way through, to the light hit of the drums that help to keep things moving. The true heart of the track comes from that incredibly expressive saxophone, for Marlon is quite adept at allowing it a great degree of freedom, for his voice on it is a thing of true bliss.
"Dance With Me" revels in Marlon Boone's uncanny chops on the saxophone for he create a glimmering piece of pop, one equal parts catchy and thoughtful.
http://www.marlonboonemusic.com
CREDITS:
Artist: Marlon Boone
Song: Dance With Me
Label: Jerningham Entertainment Group
Writers: M. Boone, J. Sealey
Produced And Mixed By : Judah Sealy
Publishing: 2021 Marlon Boone Music Publishing, Admin. By Coast To Coast Entertainment Group LLC Seasac
ISRC# QMEU321049