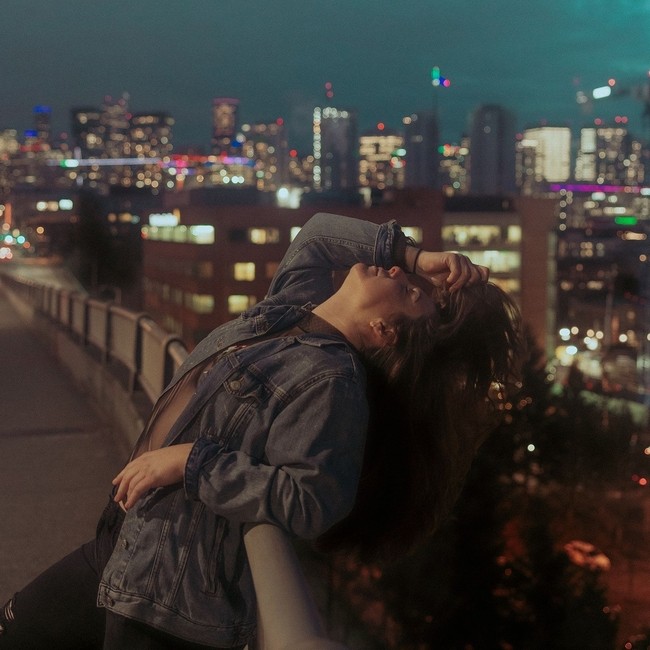 There's a lot to take in with Melanie Rogers' latest single "Fever". It is, first, the sound of someone breaking away from their musical past. Rogers, until recently, framed her musical art around religious concerns and making an impact in the Contemporary Christian genre. The thought of her writing, much less recording and releasing, a song such as "Fever" was something she scarcely entertained. 2019, however, brought a sea change in her thinking. She relocated to the Seattle area, continued pursuing her love of music within that context, and studied to become a therapist. She performed with the church band three times a week for crowds tallying around 2,000 people each time. A change in the church leadership, however, found her dropped from that position. The move prompted her to question her goals as a Christian musical artist, the path she had chosen, and even her faith.
INSTAGRAM: https://www.instagram.com/melanierogersmusic/
"Fever", however, illustrates it has released her in many ways. Her debut self-penned single doesn't attempt to remake the songwriting wheel. Instead, she adopts a singer/songwriter attitude towards her art, using it as a vehicle to process her emotions and life experiences, rather than offering praise and gratitude to her creator. The track tackles familiar subject matter with a singular style. She writes about the moment in an ultimately failed romantic relationship when you know something has irrecoverably changed for the negative and the swirl of emotions accompanying such a moment. Rogers mines her own personal experiences for the track and it gives "Fever" an emotional immediacy and intimacy lacking in many peers.
A synthesizer swell opens the track before a relaxed backbeat makes its presence felt. There's some light guitar work soon introduced to the performance; the production does a superb job capturing every nuance of the instrumentation and allows the music ample room to breathe. Rogers and her collaborators ably invoke an atmospheric feel without listeners ever feeling like they are straining to achieve the desired effects. Instead, "Fever" rolls out for you with a naturalness many vocalists and musicians aspire to, but so few achieve.
Her vocals add a crowning touch. She is seductive without ever sounding crass and the hint of smokiness in her voice adds immeasurable allure to the performance. It is a novel approach in some ways. "Fever" is a chronicle of heartache and sweetening its ultimately dismaying situation with such immense vocal style is a shrewd move. The conversational nature of the lyrical content is sans any pointless pseudo-poetic flourishes and, instead, speaks directly to listeners with everyday language. Her five-star vocals bring a lot of feeling to these fine words and enhance their value for listeners.
– https://open.spotify.com/artist/0rq0otNASXoiGyNGg6PViQ
It's relatable and carefully crafted. It has a warm, enveloping sound that draws you in and retains your attention for the song's entirety. Melanie Rogers has, without question, discovered her true musical path and we can only hope she continues pursuing these ends for as long as possible. "Fever" will connect with countless listeners and likely will still stand years from now as a crucial turning point in her artistic and personal journey.
Gwen Waggoner