You may experience a little cognitive dissonance when listening to Sylvie & Mandy's single "Broken Year" while watching its accompanying video. That's because its lyrics are sad. It's highly unlikely anyone would ever describe a good year as one that's broken, after all. "Let the judges be fair," these two folk singers request, "this was a broken year." The visuals for this sweet acoustic track, however, are saturated in sunshine and set in the great outdoors. These two women interact just like two young lovers. Thus, they don't look at all like victims of a broken year.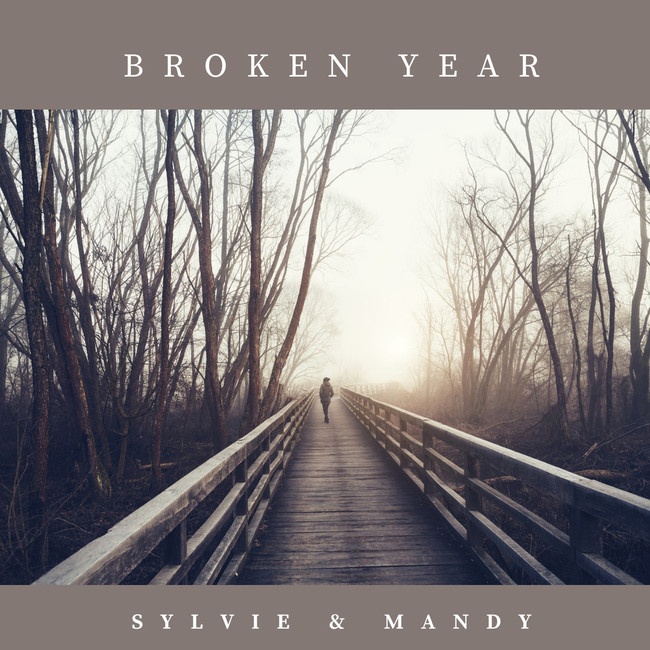 Sylvie is a New England Conservatory of Music graduate, while Mandy is equally educated from the Hartt School of music. Sylvie writes the words and plays guitar and bass. Mandy also plays guitar, but also is a mandolinist, pianist, and a ukulele player. This track is built upon acoustic guitar and upfront mandolin. The instrumental bed also includes steel guitar.
– https://www.sylvie-songwriter.com/broken-year-by-sylvie-and-mandy
Upon closer inspection, these visuals reflect upon the days leading up to the breakup, it seems. They sing, "And we drank more than we should/Trying to get it back to good." These nature scenes showcase the relationship when it was working. This video, it appears, intentionally avoids the all the tries and failures of attempting to make the pairing "good" again.
It's curious how the chorus includes the line, "Let the judges be fair." Who exactly are these judges? When it comes the ending of a relationship, only the two participants know for sure what happened. It's only these two that know all the details. It's only these two that felt all the emotions. Might these judges, then, be friends and family? Certainly, if a couple is no longer together at family functions, people are going to ask questions. Questions like, 'Why did you two break up? You seemed so good together.' These ones may well cast judgements, which always reads like a pejorative. Nobody ever wants to be judged for anything. Judges are for courtrooms, not for family gathering living rooms, after all.
The track is so pretty, it doesn't leave the listener feeling sad. Not that it sounds overjoyed, either. It's just that when you have so much delicate musicianship and strong singing, it's a pleasure to listen to, even though the song's subject matter is sad.
One verse speaks of "looking back on our sweet time." Maybe these two are the only actual judges referred to in the song's chorus. Therefore, the case can be made that these two are the true judges of this past relationship and they're reminding each other that they should look back on their days together as "sweet time." It's true that we are oftentimes our own worst critics. We might look back on a relationship and only remember the bad parts. This song may be an admonition to look back and intentionally remember all that was good about the relationship.
Broken years are trials. However, we often learn the most life lessons during trying times, so one hopes this experience of breaking up won't be viewed as a waste of precious time. Sylvie & Mandy have successfully found much beauty in a period of sadness.
-Dan MacIntosh