Experimental Oxford neo-soul singer and producer feeo announces debut EP 'feels like we're getting older doesn't it' for June 4th, and unveils apocalyptic single 'end song' today.
Reared on a combination of Jazz, Folk, Reggae, and the 2002 Ibiza soundtrack, feeo developed a taste for storytelling, big beats and stacked vocal harmonies early on.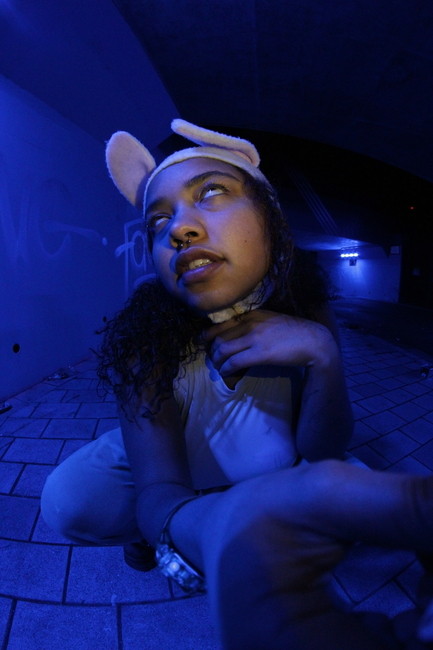 Her first cuts channelling this blend of styles were quick to turn heads, as she found herself organically involved in the burgeoning London neo-jazz scene. This led to a feature on Loraine James' acclaimed album 'For You and I' (providing the vocals for 'Sensual'), as well as live slots with Nilufer Yanya, Westerman and soul legends Shalamar, and a co-sign by Arlo Parks and Matt Maltese on BBC Radio.
She makes her first move of 2021 with wonky, dystopian alt-pop cut 'end song'. The typically glistening jazz chords and transcendental, honeyed vocals are accompanied by a grittier production style. Echoey trip-hop beats create a dreamlike haze, and a devastating drop two-thirds of the way through ushers in an impending doom. feeo herself elaborates:
"End Song is about the stretch of time just before the apocalypse. The calm before the storm. Like a waiting room. Everyone sitting around reading magazines, checking their watches. "Shouldn't this have ended by now?" Looking around the room waiting for God to put his big sandalled foot down and blow as all up.