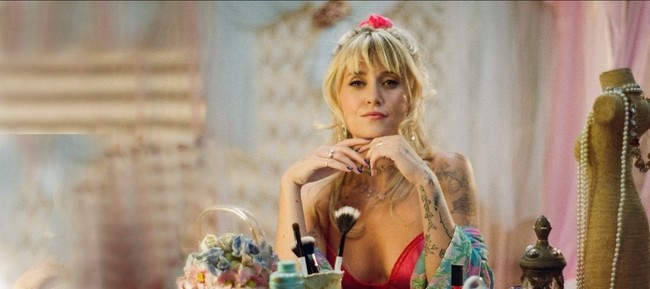 Today, with the release of her vibrant, retro-pop video for "Get It Out," the LA-born, Tel Aviv-based singer/songwriter Talia Londoner shares the first taste of her euphoric musical sound, destined to place her among the next generation of pop stars. Combining the vibrant feminist visuals of early Madonna and the classic emotional style of Katy Perry, Robyn, and Kylie Minogue, "Get It Out" was produced and designed with renowned Penthouse photographer Hank Londoner and director Boaz Aquino, taking listeners back to the anthemic, party pop of the 1980s. It's the first single from Londoner's debut EP, out this fall.
https://www.instagram.com/touielouie/
Talia's style and aesthetic was shaped by a uniquely colorful background, growing up the daughter of Penthouse head photographer, Hank Londoner, and prima ballerina, Susan Freedman Londoner, in an iconic LA home commonly referred to as "the Dollhouse." Boasting a bright yellow facade and an unmissable red door, each room surprised guests with a different color and floral textured wallpaper, creating a bright, whimsical environment for the aspiring creative, and for the host of colorful characters who came through its doors each day. The dollhouse is the birthplace for Talia's bold and honest approach; it's where she learned that truth and a willingness to reveal all of your colors can be a glue that bring people together. The making of "Get It Out" was a complete family-affair, with both Hank and Susan contributing to its production, design, and styling.