Casey Ahern, a country singer-songwriter based in California, releases new single — an ode to the place where she grew up — called "Bradley"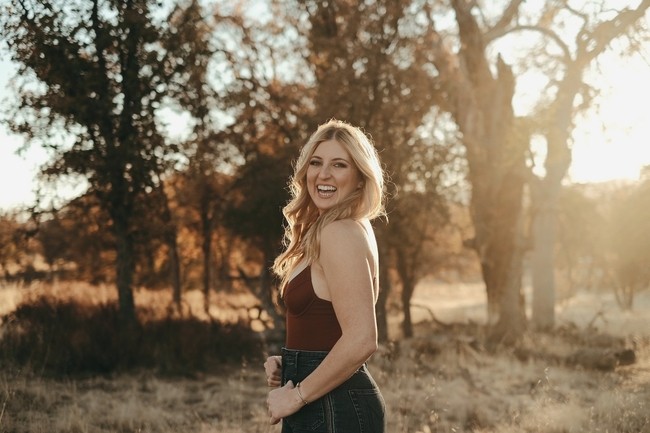 Country singer-songwriter Casey Ahern sat down recently with @skopemag to talk about her new single, "Bradley" (out now).
@skopemag: Hi, Casey! This single ("Bradley") seems to be about a person but is actually about a place. What made you want to put the song together in that way?
Casey: Growing up, our ranch in Bradley, CA has always been the one place where I feel like when I'm there, I don't have to run and I am completely in love with where I am. When writing a song about how much the ranch means to me, what better way to express that than with a love song for it.
Listen/purchase link: https://fanlink.to/casey-ahern-bradley
@skopemag: Did it come easily, or did you have to work at it for a while?
Casey: One day, back in Los Angeles, I was driving and really missing the ranch, so I started to sing about it and record voice memo ideas on my phone. I took key aspects of the ranch and personified them; for example, "I get lost on the roads inside your eyes."
@skopemag: You're releasing several singles leading up to your EP ("Where I Run") release later this year. What made you want to roll out the singles this way in advance of the EP?
Casey: We started the rollout with "Just A Dance" back at the end of 2019, then released "Sunday Driver" in early 2020 with a plan to release the EP after that. However, we shifted that due to COVID and not knowing what was going to happen. It's given each song its own spotlight, and I believe will make the EP release even stronger with all the content we've created from the singles.
@skopemag: How would you describe your music? Who are your biggest influences?
Casey: It's a mix of the '70s Laurel Canyon singer-songwriters and the country music coming out of Nashville. My dad is a big Glen Campbell fan, so I'd listen to him and artists like the Eagles and Joni Mitchell. I found country music on my own, falling in love with groups like Rascal Flatts and Sugarland.