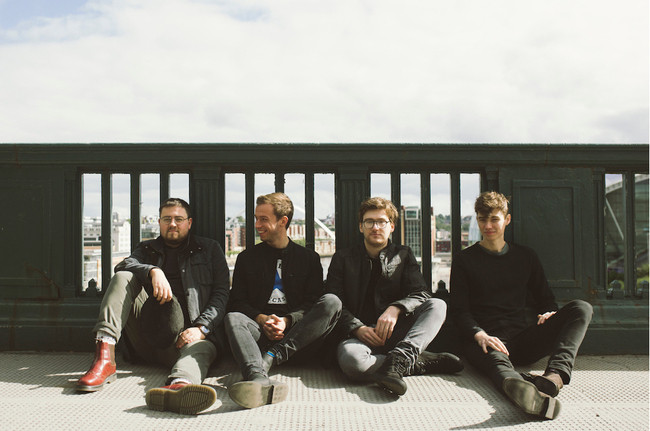 Crux are a band you'll want to get familiar with sooner rather than later. Hailing from Newcastle, UK, they seem to be going from strength to strength. Following on from last year's thought-provoking "Slaving Away", the British alternative rock band return today with their new single, "Living in Dystopia", which was produced by Max Heyes (Paul Weller, Doves, Massive Attack).
Having already previously had lots of support in the UK, including playing a string of festivals and their own headlining shows, it looks like the band are ready to branch out overseas if "Living in Dystopia" is anything to go by, as the global message of the song will resonate all around the world. Speaking on the release, Crux lead vocalist Max Houghton says: "In my second year at the University of York, I was in a seminar on surveillance as part of my Crime and Criminal Justice Studies course. At the time, I was reading the dystopian novels, Brave New World and 1984. I thought our world was far from the dystopian levels in the stories I was reading and used this as an argument to justify surveillance.
"The seminar leader quickly shot my view down, opening my eyes to the similarities the world currently is to both of these novels, almost a cocktail of dystopia. This was back in 2017, and it's only got worse since then. I wrote the lyrics in late 2018/early 2019 and think they reflect on the world's troubles now more than ever. One hundred and seven thousand deaths is not just a number. Each one is a person with a family."
It's clear Crux are not afraid to discuss real-life global issues, which makes them all the more appealing in an industry where songs can often be very superficial.
"Living in Dystopia" is available to buy/stream now on all platforms: https://songwhip.com/crux/living-in-dystopia