London's Tiece released her debut solo album Nowhere, Now Here on 1 January and today she's back with the help of Tiiva who has remixed the record's title track into something completely new. It's out today.
With collaboration a huge part of her career so far – particularly as one half of Girlhood – it's maybe no surprise that Tiece (aka Tessa Cavanna) has taken music from her 100%-all-herself solo record and asked fellow London-based musician/producer Tiiva to work their remix magic on "Nowhere, Now Here".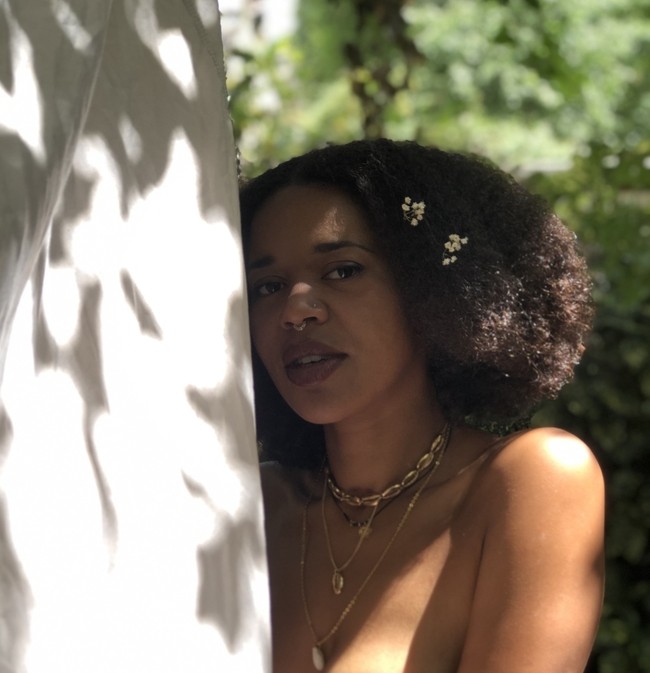 "This song has gone from remix to a song in its own right!" says Tiece of the track re-working. "This song is kinda about the moment between being sane and being in love, the sensation of falling into the madness of romance. It's flowing and moving and feels very alive. When Tiiva sent me the first draft of their remix I had tingles! Tiiva's reimagining inspired new vocal takes and ideas for more new music."
Tiiva has been producing and writing their own recipe of emotional pop songs, while making and releasing a string of remixes that firmly cement this producer's unique identity. Having released their first single, "WAVES", they met Tiece over lockdown and so began a beautiful collaboration of two strong musical energies.
Emotive lyrics and rich vocals intertwine with choppy synths and energetic drums in Tiiva's deep dive remix. "Nowhere, Now Here" is an honest look at connection, and this collaboration draws together a combination of deep electronics and powerful woozy vocals.